The 10 Best SUVs for Camping
Wanna get away? These SUVs will make it easier than ever.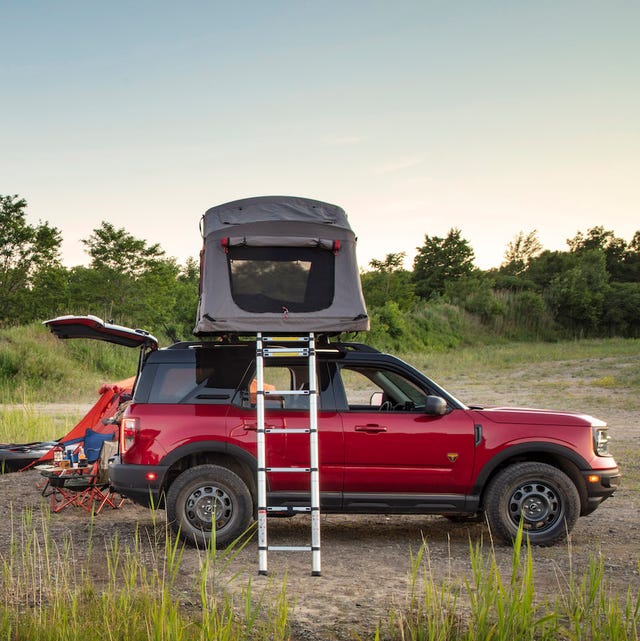 Whether you're planning on doing some car camping out of it or simply driving it to your preferred trailhead before embarking on an overnight hike, no vehicle is quite as well-suited to camping as the sport-utility vehicle. Like trucks, sport-utes offer the added ground clearance and payload and towing capacity to haul ample people and cargo; like cars, they offer a completely enclosed space for making sure valuable items don't fly away (either due to breeze or theft).
A few decades back, choosing which SUV to use as your camping vehicle would have been fairly easy; there were only a few types of them, after all, and they were all fairly equivalent in terms of capability. Here in the modern day, however, SUVs — both car-like crossovers and the more traditional truck-like models — have effectively taken over the new car market. It's almost harder these days to find a new car that isn't a truck or SUV than the opposite.
What to look for in an SUV for camping
Ground Clearance: Camping will likely involve leaving the pavement. Having solid ground clearance will ensure you can clear obstacles and won't get high-sided in an area with poor cell reception.
Cargo Space: When you're camping you'll want as much room as possible for storing gear and/or people. Vehicles with a larger cargo space — particularly with the rear seats lifted — will offer a lot more visibility.
All/four-wheel-drive: You don't need a full-on two-speed transfer case unless you're challenging tough terrain. But on a basic level, having four wheels moving instead of two increases the odds of one of them finding traction and you don't get stuck.
Price: You don't want to spend too much on this vehicle. Camping out of, say, a Lamborghini is something you could do. But it's much more pleasurable to do so out of a vehicle you don't feel obligated to be precious with.