Every product is carefully selected by our editors. If you buy from a link, we may earn a commission.
The 11 Best E-Bikes of 2022
Pedal assist can seriously expand your cycling footprint and open up a whole new world of riding. Start here.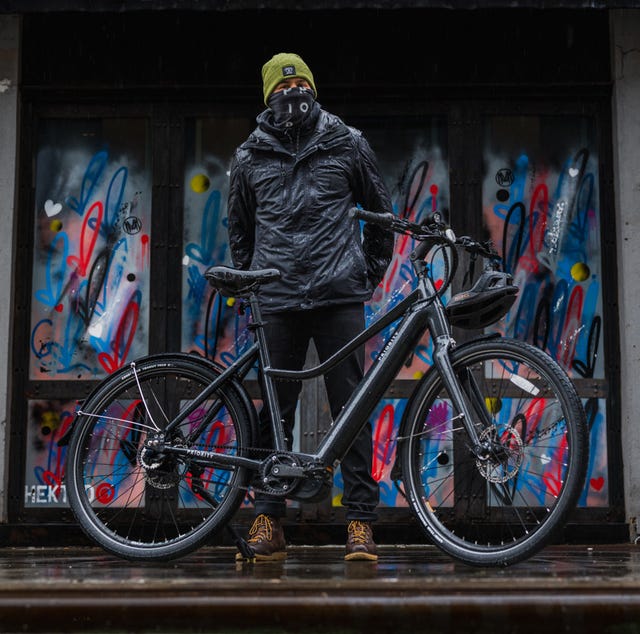 E-bikes are fun, they're useful, and they help riders cover more ground more quickly than any other kind of bike. These days, there are e-bikes for every activity, from commuting and fitness to hauling cargo, from road and gravel riding to mountain biking.They could someday be more affordable, too, with the introduction of e-bike acts introduced into the House and Senate. The proposal, currently making it way through Congress, would offer consumers a refundable 30 15 percent tax credit on e-bike purchases up to $1,500. The credit would be allowed once every three years for individuals or twice for a joint-return couple buying two.
We're crossing our fingers but not holding our breath. In the meantime, this guide breaks down our favorite e-bikes in a bunch of categories. But first, a quick note about "class." The Bicycle Product Suppliers Association (BPSA) classifies e-bikes based on the top speed at which the e-bike motor assists you, and how. This classification determines if you can ride your e-bike on bike paths and in bike lanes, though e-bike laws vary by state.
Class 1 e-bikes are pedal-assist only, with a maximum assisted speed of 20 mph. Class 2 e-bikes, which carry the most restrictions, are throttle-assisted with a maximum speed of 20 mph. Class 3 e-bikes are pedal-assist with a maximum assisted speed of 28 mph. They can be pedaled faster than that speed, but the extra velocity has to come from the rider's legs and/or gravity, not the bike motor.And now, without further ado, here are some of the best e-bikes you can swing a leg over.
This content is created and maintained by a third party, and imported onto this page to help users provide their email addresses. You may be able to find more information about this and similar content at piano.io