Every product is carefully selected by our editors. If you buy from a link, we may earn a commission.
Some of the Best Backpack Coolers to Tote Around for Summer
These eight cooler bags are built to be worn on your back. Fill 'em up and get moving to the perfect picnic destination faster.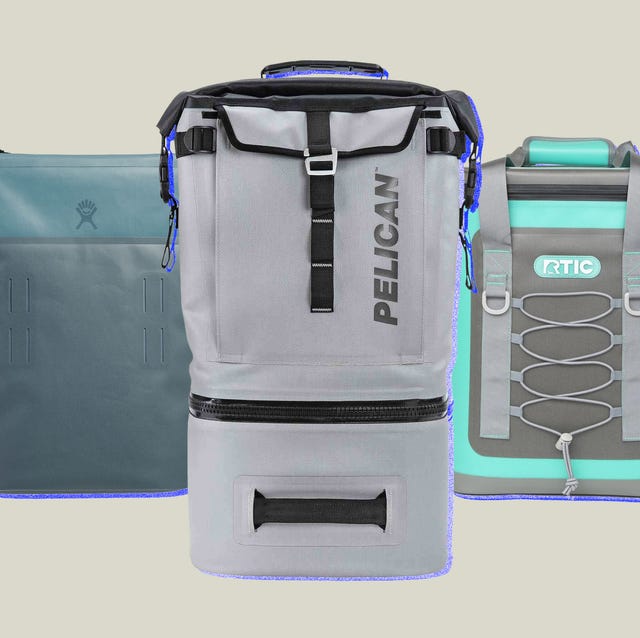 Backpack coolers are ideal for summer travels. You stock up on six-packs, cans of wine and some snacks and then load it with ice to carry on your standup paddle board, the back of your jeep or on your shoulders as you walk into that private little lake you stumbled upon last year. Straps on coolers are not a new thing, but comfortable, padded ones with extra bands to secure the pack to your waist are relatively new.
While we likely wouldn't want to hike Mt. Baker or Mt. Washington with any of these cooler backpacks, we wouldn't mind kayaking to a small island and setting up camp for the night with all our preferred beverages. They're easier to carry than hard-sided coolers and allow you some creature comforts (half and half! cheese! yogurt! eggs! butter!) without the noose that car-camping provides.
Factors to Consider in a Backpack Cooler
Storage Capacity
Storage capacity in backpack coolers ranges from five liters all the way to 30 — and the capacity you choose ultimately depends on how many people you're packing for. If you've got a group of six heading out for a beach day, you'll want around 20-30 liters to pack multiple drinks, snack options and ice for you and your friends. If you're packing lunch for your kid's soccer game, you probably don't need more than 10 liters (unless you want some extra goodies in there for yourself). Think through how many people will be in your group, and plan from there.
Additional Features
As with any outdoor products worth their salt, the best backpack coolers don't just keep things cold — they also come with functional and thoughtful features like extra pockets, daisy chain webbing to strap on corresponding accessories, and dedicated water bottle pockets. Many backpack coolers also feature padded shoulder straps for comfortable carrying, internal organization or custom ice packs that are built to nest into the cooler with ease.
Materials
Easy to carry, easy to pack: backpack coolers sound functional, but are they durable? Today's soft-sided beverage haulers are as close to indestructible as things can get. Many are made with durable polyester shell fabrics and feature anti-microbial liners to keep things from getting funky. Welded seams are the industry standard: they keep water out and help the backpack float in case it falls out of the boat during a rough ride. Many backpack coolers come with mesh pockets for easy packing and cleaning, and some even feature UV-protective coatings to help withstand fading and fabric breakdown.
Seemingly in the last year, every brand that we know and love for adventure coolers now has a backpack cooler, too. Here are a few of our favorites right now.