Every product is carefully selected by our editors. If you buy from a link, we may earn a commission.
The Bomber Jacket Is an Outerwear Essential
Designed first for military pilots, the style's far more pedestrian now.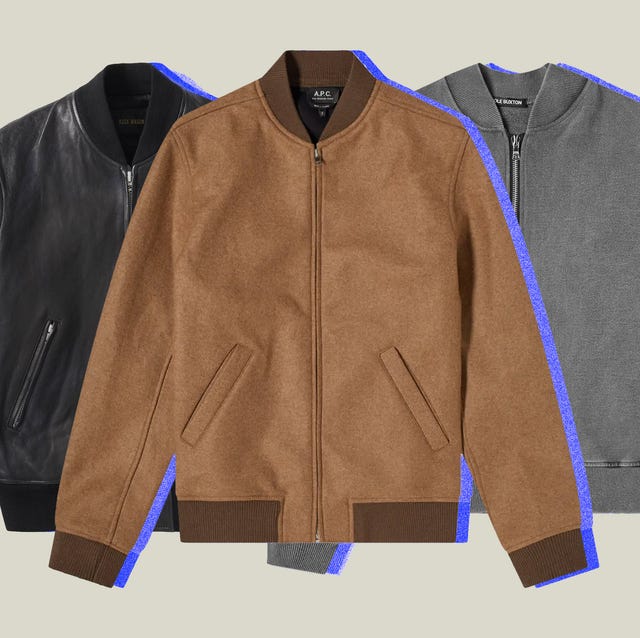 Back in the day, the bomber jacket was standard issue for the bold and the cold. Designed to make pilots as comfortable as possible while airborne in non-insulated airplanes, the jackets were available in only two sturdy materials, leather or nylon. Today, things are a bit…lighter than those uniforms of war. Modern-day bomber jackets retain the distinguishing features of their military service — the slightly shortened torso and ribbed collar, cuffs and hem, a pocket on the arm, plus the occasional collar — yet use lighter-weight fabrics for increased versatility. The bomber jackets below are optimal brisk-weather attire, capable of being layered under an overcoat, on top of a simple t-shirt, or paired with a hoodie.
Product selections made by Evan Malachosky