Every product is carefully selected by our editors. If you buy from a link, we may earn a commission.
15 Great Sweater Vests to Shop Now
Argyle isn't the only way to go.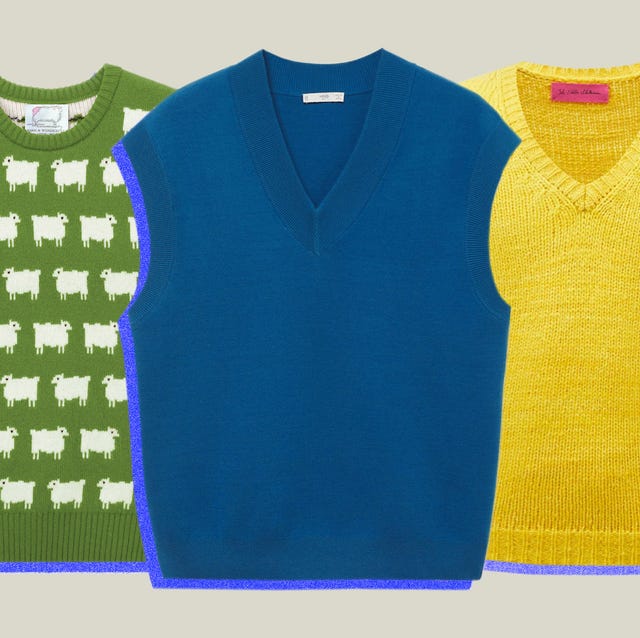 Like loafers and rugby shirts, sweater vests have entered streetwear's orbit. The style, once saved for preppy elites, permeated the general public's purview over the past year, thanks in no small part to style icons like A$AP Nast, Tyler, The Creator, Harry Styles and Ryan Gosling, who showed it could be worn with ease overtop a T-shirt or a patterned oxford.
And that's exactly how I'd advise you work some of these wild iterations into your wardrobe. Start with simple layers overtop and underneath, like, say, a hefty white T-shirt and your favorite woolen overcoat. Once you've got the hang of it, when you've gained the confidence to overcome lingering anxiety about whether you look like you're in costume or not, slip one on over a contrasting button-down or even another sweater.
I'll leave you with a few words of advice, though, before you begin shopping. Your sweater vest doesn't have to have a V-neck. There are plenty of crew-neck options out there, and, honestly, contrary to what you'd believe, considering crew-necks are by all means the standard and V-necks are a variant, they might even be more interesting aesthetically.
This content is created and maintained by a third party, and imported onto this page to help users provide their email addresses. You may be able to find more information about this and similar content at piano.io