Every product is carefully selected by our editors. If you buy from a link, we may earn a commission.
There's Never Been a Better Time to Start Wearing Jewelry
Accessories have never been more accessible — or appropriate.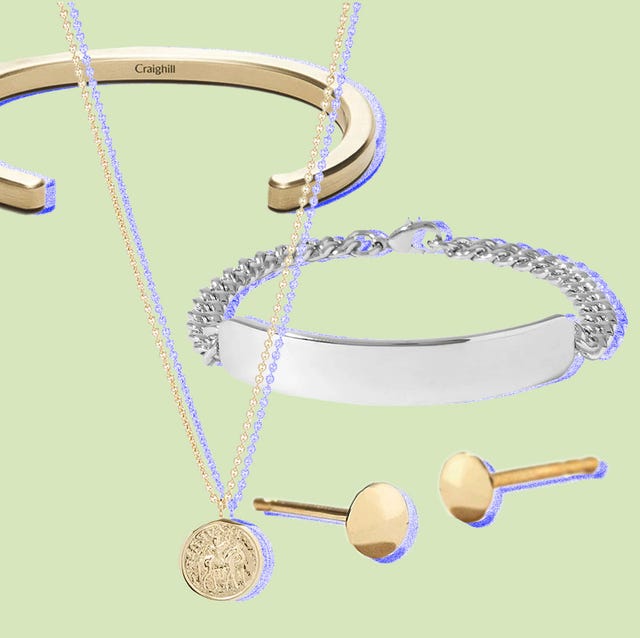 We've entered an interesting era, a men's jewelry renaissance if you will. More men than ever are donning accessories, and with unabashed confidence to boot: pearl necklaces, rugged rings, dangly bracelets and earrings aplenty. Jewelry for men, in my opinion, has never been too taboo, but there have been, like conspiracy theories and alien tales, untrue tales about how, when and where you should wear your chosen accessories floating around the Internet.
I'm here to debunk nearly every single one — save for the bit about wedding bands. They should always go on your left ring finger. Otherwise, the category's wide open and ripe for riffs and experimentation. Experiment away, I say. Shop the best bracelets, earrings, necklaces and rings below.
The Best Jewelry for Men
---