Every product is carefully selected by our editors. If you buy from a link, we may earn a commission.
The 12 Best Beach Towels for Summer
Quick-absorbing, super soft and stylish beach towels to toss in your tote for a day at the beach.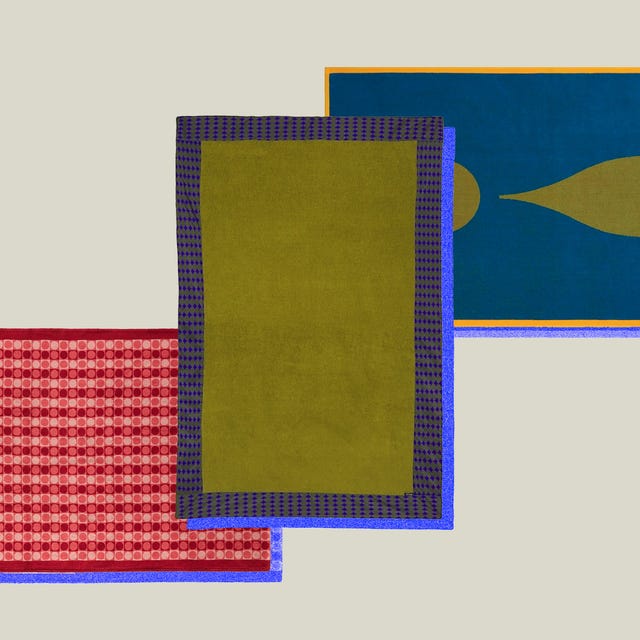 When the weather warms, number one on the tote-packing list needs to be a proper beach towel. It's time to upgrade from your sandy, ratty rag to something more distinctive, refined, adult. A traditional loop-back construction, tough terry option or Indian hand-loomed gets all the sand protection you'll need, along with the proper aesthetic.
I can't just take any towel to the beach?
Beach towels are designed to withstand sand, both dry impossible to avoid and wet and difficult to remove. Your usual bath towel, while probably pretty nice, is best kept close to your shower. The high pile and thick, cotton construction make for an unsavory combination under the sweltering sun.
Plus, most beach towels are significantly bigger than your standard bath towel. That's because while, yes, you'll use your beach towel to dry off and stay warm, it's also designed to be laid out and laid on. By picking a beach towel over your other dryer offer, you're guaranteeing there will be enough room for (most of) you to lay down on.
Pick a towel with some art on it.
Your bath towels are a private purchase, something only a select few people see. But on a crowded beach, everyone will notice your towel. Pick something unique, odd or all-out artful. There are so many options out there, so steer clear of simple canopy stripes or lazy paisley.
More Summer Essentials
---