Every product is carefully selected by our editors. If you buy from a link, we may earn a commission.
The Best Summer Blazers for Warm-Weather Events
In order to stay breezy in a blazer, you need to know your fabrics.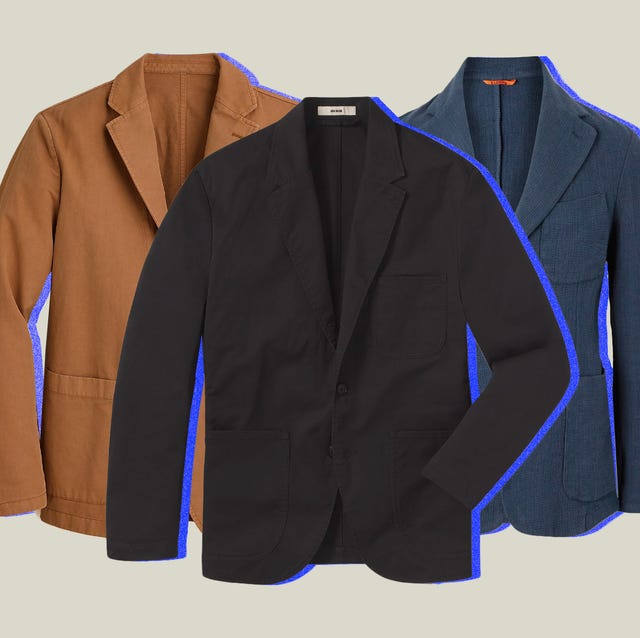 When the dress code is business casual but the forecast warns of oppressive heat, the right choice is a blazer made of summer-weight fabric, not a full on suit. The material should be lightweight and breathable, with the top candidates being linen, cotton, silk and lightweight wool. The blazer should also be unlined — meaning no full-canvas — a style that cuts unnecessary weight and softens the silhouette for a more causal aesthetic.
Terms to Know
Unconstructed/Unstructured
An unconstructed or unstructured blazer is simply a suit jacker without a liner. You know how some suits are full-canvas, while others are only half? The descriptor, full- or half-, explains whether the suit itself is fully lined with canvas or only half so, meaning it stops at the mid-way point, covering the shoulders and chest exclusively.
Traveler/Commuter
A traveler's blazer is simply wrinkle-resistant. The name implies you can pack it into a suitcase without worrying about how it'll look later on. Or, you could sit through a six-hour flight without creasing the tail or chest.
The Best Fabrics for Summer
You'll find blazers made of cotton, of course, but it isn't the most breathable fabric. Linen is. Look below at the rest of the list for the rest of the best fabrics for summer.
Linen
Cotton
Cotton Variants
Hemp
Wool
Bamboo
Corduroy
Silk
Cashmere
Learn more about the best fabrics to wear when it's warm out.
How to Wear a Summer Blazer
Summer-weight blazers work well with everything from chinos and a tie to jeans and a T-shirt. With proper preparation for the upcoming heat, you can stay cool without sacrificing style, because although these are breathable, they are by no means lesser. These blazers work in place of a serious suit at an outdoor wedding, weekend event or other business casual affair.
If you're looking for something more buttoned-up — i.e. a suit you can wear to an event with stricter dress code enforcement (like a performance dress shirt and dress pants) — look no further than our guide to summer suits, which comprises tips and how-tos for buying the full thing.
Learn more about how to wear a suit in the summer.
---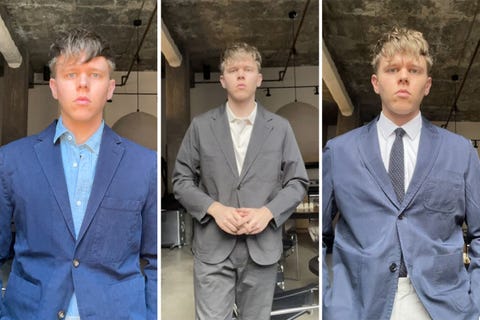 Our tester put this guide's top picks to good use during the intended months: summer. They assessed how each fit, of course, but also what they paired well with, how they felt when temperatures rose and how they faired when they dipped back down in the evening.
They wore them to weddings, out to early, semi-formal brunches and to the quasi-office, where they can get away with a more casual top layer like this.
More Formal Attire for Men