Every product is carefully selected by our editors. If you buy from a link, we may earn a commission.
Porsche's Refreshed Panamera GTS Remains a Delightful Proposition
A little more power and a little more style make this sedan an even more compelling buy.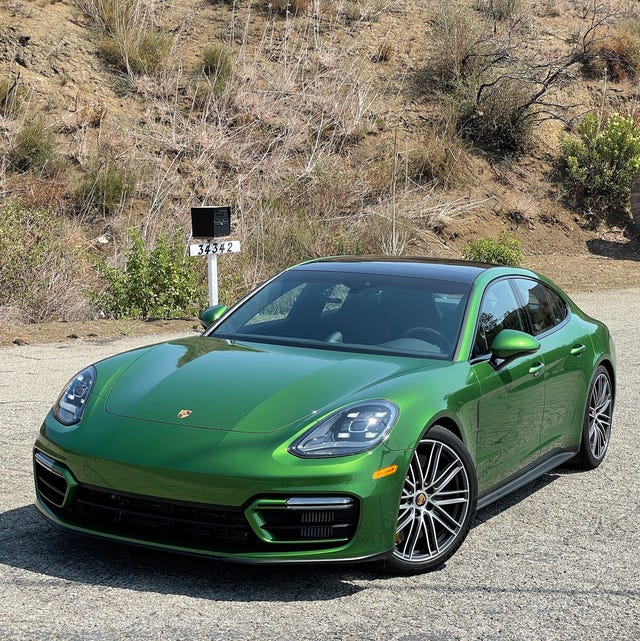 As we've mentioned on multiple occasions before, the GTS trim level occupies something of the Goldilocks zone within Porsche's long line of variants — floating delightfully in-between the base models and the punchier performance trims. What we've haven't touched on so much is how the Panamera sedan occupies something of a similar role within the Porsche lineup itself — straddling the capacious-but-upright Cayenne and Macan crossovers and the sleek-but-snug 911 and 718 sports cars. If you're looking for a Porsche that manages to neatly bridge the gap between convenience and fun, the Panny is probably your best bet.
So, to look at it from one angle, the Porsche Panamera GTS is the ideal compromise within the Zuffenhausen lineup: the Goldilocks version of the Goldilocks car, equally happy carrying people around town as knocking out long road trips as tearing a B-road a new one. Do things play out that way in the real world, however? I took the GTS out for two separate spins on two different coasts –once in Malibu's canyons, the other time in and around New York City — to test out that hypothesis.