Every product is carefully selected by our editors. If you buy from a link, we may earn a commission.
The Best Snow Removal Tools for Your Car
The best products for chipping, scraping and digging your way out of the snow and ice before your morning commute.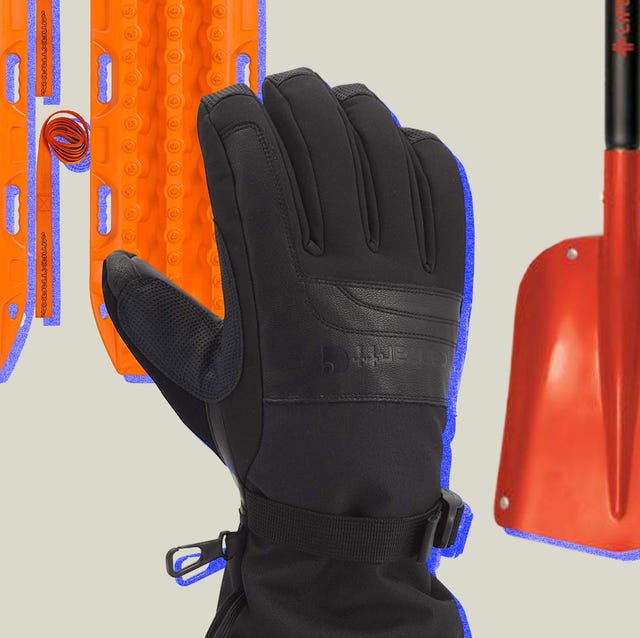 Winter is a picturesque time of year, and one filled with chances for snowy fun; we love hitting the slopes as much as the next northerner. But walking out to your car in the morning to find it entombed in a layer of snow and ice is one of life's great annoyances.
You can't control the weather, and orchestrating a move to a warmer climate may take a bit too long to avoid this winter. What you can do is get some of the best snow removal tools out there to ensure that getting the snow off your car is much less of a pain.
Tips for Removing Snow from Your Car
Clear Your Exhaust Pipe

Before you even start the engine, the first thing to do is to make sure your exhaust pipe is clear. The exhaust pipe being clogged with snow can create a backup and cause deadly carbon monoxide — which you can't detect by odor — to leak into the car. Don't let that happen.
Clear the Snow
Clear the snow from your roof and windows (you probably want to be able to see once you get going). A tire iron or screwdriver can be handy for clearing ice and snow away from your tires. The chunks of ice you clear may even add a little traction.

Add Traction
Your tires need something to grip. A set of MaxTrax will do the same job they do while off-roading. But if that feels like overkill for your Honda CR-V, you can also keep a bag of salt, sand or a more pet-safe alternative.
Rock Your Car Out
Rocking the car forward and backward can build momentum and help you get the car out. Accelerate forward as far as you can. Reverse as far as you can. Repeat. Make sure to do this gently. The last thing you want to do is gun it, spin your wheels and end up more stuck than before you started.

Let Some Air Out of Your Tires
Softer tires are grippier than harder tires. As a last resort, you can air down your tires a bit to soften them and broaden the tire's contact patch to get a better grip. Driving that way can be unsafe. So, you want to air them back up as soon as possible. A portable tire inflator could come in handy. The air pump at the closest gas station will also do the trick for cheaper.