The 2022 Lexus NX 350 Represents the End of the Brand's Most Annoying Feature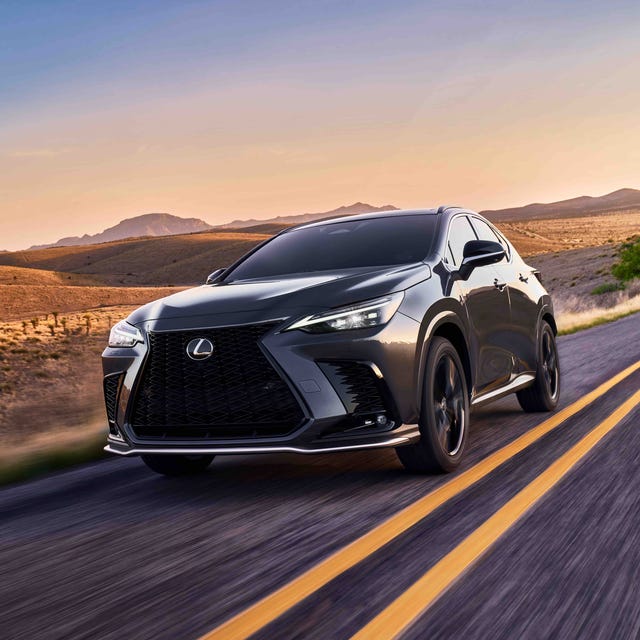 Let's start things off with a quick reminder, for those who may have forgotten (or never cared to learn). The NX is Lexus's compact luxury crossover, which the brand introduced it back in 2014. It slots between the smaller UX and larger RX SUVs. The NX is Lexus's second best-selling car, after the RX.
For this review, I drove the 2022 NX 350 AWD (one rung up from the base model), which uses a turbocharged 2.4-liter inline-four putting out 275 horsepower and 317 lb-ft of torque.
Is the 2022 Lexus NX new?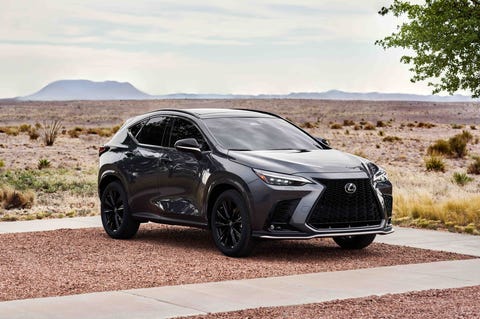 Why is the new NX special?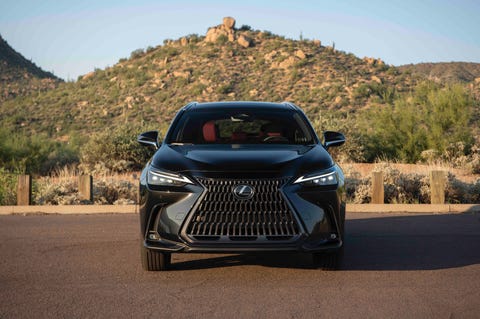 Does the new NX 350 look better than the last one?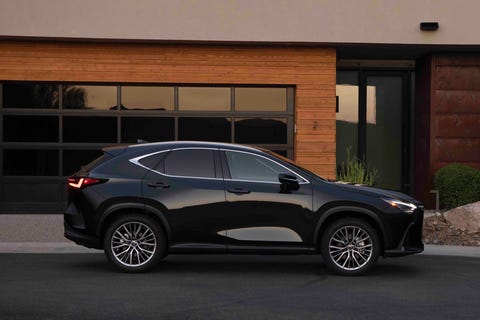 I'm not so sure. The first-gen NX was aggressive, with a large spindle grille and sharp angles. It was bold, interesting and a little different. The second-gen model keeps the prominent grille, but rounds off the edges. It looks a bit boring and featureless by comparison. And features like the horizontal light bar and LEXUS wordmark on the tailgate are trend-following rather than trend-setting.
Also, I would choose Lexus's Grecian Blue paint over my tester's Caviar. Just sayin'.
How does the Lexus NX 350 drive?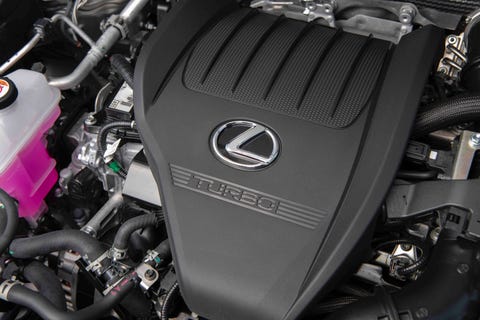 Competent but not particularly sporty. The NX 350 gets a nearly-50-hp bump from its NX 300 predecessor by swapping in the new 2.4-inline-four engine — which may appear in the next-gen Toyota 4Runner — and an eight-speed automatic transmission. It now has (at least nominally) a sub-seven-second 0-60 mph time.
The NX absorbs the bumps nicely — even on 20-inch wheels — and is exceptionally quiet at low speeds. I didn't notice I was driving through 30 mph wind gusts until I looked up and saw a flag pole. But it's tuned for comfort over outright performance, which limits the engagement you get from it. Other competitors — hello, Genesis GV70 — offer similar (if not more) practicality in a genuinely fun-to-drive package.
I'd be interested to drive the far zestier NX 450+ plug-in hybrid. It delivers 304 horsepower and a 6.0-second 0-60 mph time. Though starting at $56,725, it's a lot of money to plow into an NX. I'd probably opt for the NX 350h conventional hybrid, which isn't sexy but gets +14 mpg combined over the NX 350.
What's the Lexus NX 350 like inside?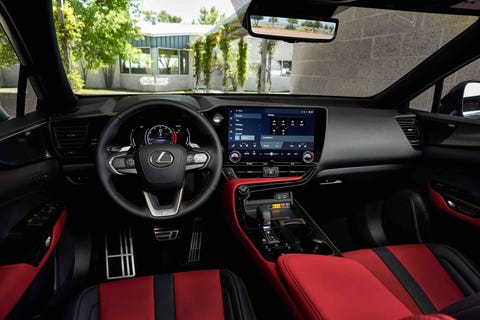 The NX makes the one change reviewers (and I'm presuming many buyers and Toyota/Lexus employees) have asked for. There's an all-new Lexus Interface infotainment system designed in-house, in America — and the infamous trackpad of doom is out. Plus, buyers can level up to an expansive, well-laid-out 14.0-inch touchscreen.
Beyond that, the NX offers pleasant but not overly flashy luxury. The rear seat area can be a bit tight. My tester had the Circuit Red interior, which at least felt sporty and was a hit with my four-year-old son.
How much does the Lexus NX 350 cost?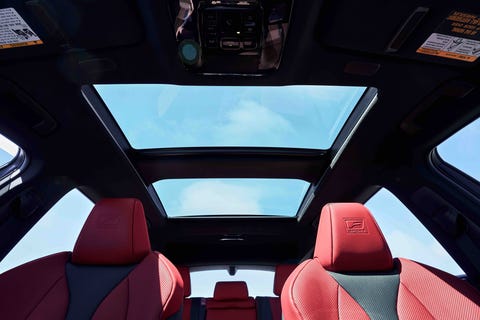 The NX starts at $39,025, or $40,625 if you want AWD. The NX 350 adds all-wheel drive and begins at $42,265. Lexus estimates that my pre-production tester with the Luxury package would have priced out to $54,150.
What are some Lexus NX 350 alternatives?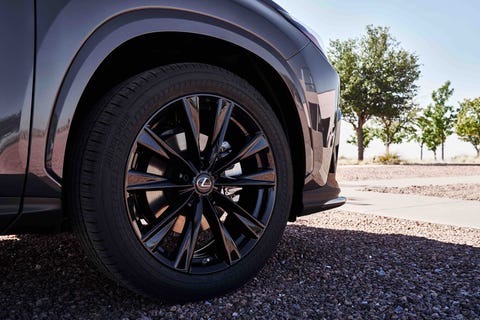 There are many. The aforementioned Genesis GV70 is all-new and — at least in my opinion — is the choice pick in the compact luxury SUV segment. The NX buyer may also be cross-shopping with the Audi Q5, BMW X3, Mercedes GLC-Class, Volvo XC60 and Acura RDX. A lot of customers will spend a few thousand more to level up to the Lexus RX, which is more dated but offers a little extra room.
I would also instruct this buyer to go drive the Kia EV6, which offers more cabin space, similar cargo space, cooler looks and a much more engaging driving experience. It also doesn't use a drop of gas.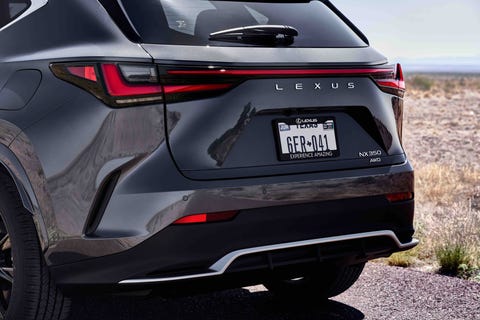 Starting Price / Price As Tested: $42,265 / $54,150
Powertrain: Turbocharged 2.4-liter inline-four; eight-speed automatic; AWD
Horsepower: 275
Torque: 317 lb-ft
EPA Fuel Economy: 22 mpg city, 29 mpg highway
Seats: 5
The 2023 Toyota 4Runner: What You Need to Know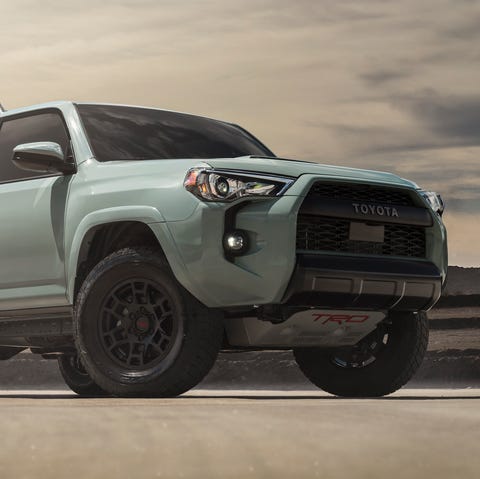 Much-needed upgrades are coming soon. Here's what you can expect.