Audi Electric Cars: How to Tell Your E-Trons Apart
The future has arrived, and it can be a bit confusing.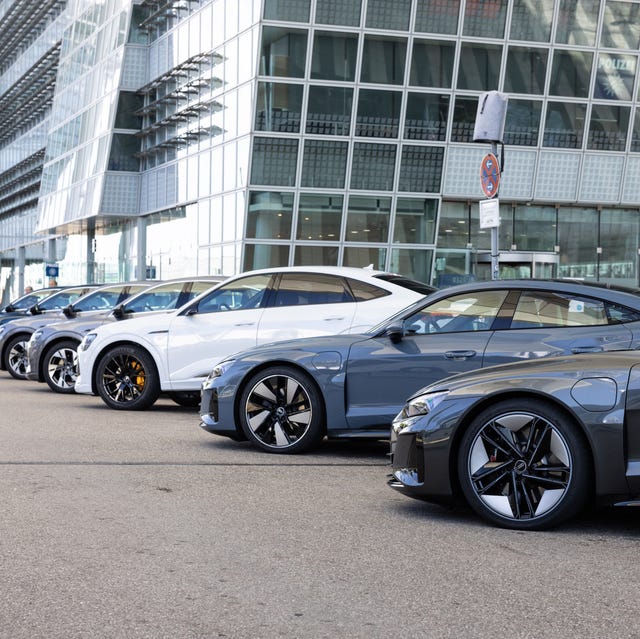 Like most luxury automakers, Audi is going electric. Current plans call for the brand to launch its last internal combustion vehicle in 2026 and go 100 percent electric by 2023. Audi's timeline may be more conservative than some manufacturers. But its product planning in the EV space has been aggressive. Audi has collaborated with its VW Group compatriots on dedicated EV platforms and launched several new vehicles to market. But the terminology can make it all a bit confusing.
Audi's first EV was the E-Tron (Audi stylizes it with lowercase as the e-tron), an SUV launched for the 2019 model year. But E-Tron is also the sub-brand for all Audi EVs. So all Audi EVs carry some variation of the name E-Tron. Unlike the Audi combustion cars, there's no number to differentiate or organize the E-Trons, which can be everything from a staid compact crossover to a monstrous 637-horsepower sport sedan.
Here's a quick, hopefully helpful guide to tell your Audi E-Trons apart.
Audi E-Tron/E-Tron Sportback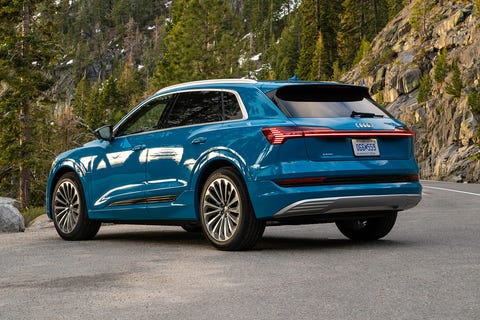 The E-Tron was the first Audi EV. It went into production in 2018. It runs on a variant of the MLB Evo platform that underpins the Audi Q5 and Q7 SUVs. By all accounts, it's excellent to drive. Power is generous, up to 402 hp and 490 lb-ft of torque in Boost Mode. But the full EPA range, 226 miles, disappoints by present standards. And the price tag, starting MSRP of $70,800, remains steep for what you get.
The E-Tron Sportback is the Audi E-Tron with a swoopy sportback roofline (a trend that sadly will continue into the EV era). It's more expensive than the standard E-Tron, starting at $74,000. The EPA rates it for one mile less range, 225 miles, and the roofline costs a cubic foot or two of cargo space.
Audi E-Tron S/E-Tron S Sportback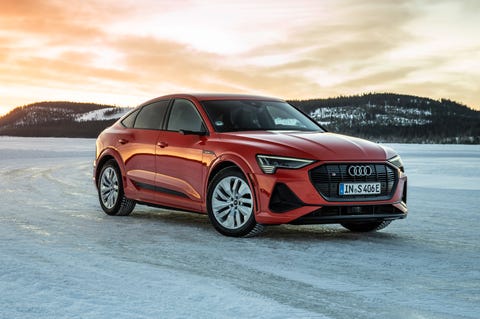 The E-Tron S, like other Audi S vehicles, is a sporty, tri-motor version of the E-Tron. It's more expensive, starting at $88,020. It gets a significant power bump to 469 horsepower and 711 lb-ft of torque. Though the emphasis on power inhibits the maximum range, which is just 208 miles (Remember. Manufacturers recommend you typically fill an EV to 80% capacity.) It has a Sportback body style variant that earns 212 miles of EPA range.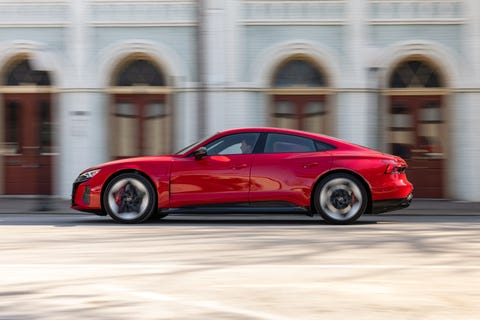 The E-Tron GT is an entirely different vehicle from the E-Tron. It's a sleek, four-door sport sedan. It uses the same VW Group J1 electric vehicle platform as the Porsche Taycan. It offers 522 horsepower and 236 miles of EPA range. And it takes the Audi EV price point into the six figures, starting at $104,700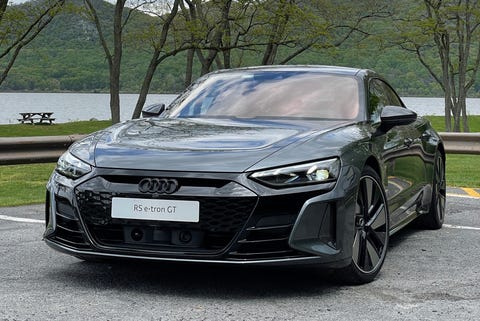 The RS E-Tron GT is an even sportier version of the E-Tron GT sport sedan. It puts out up to 637 hp with the boost engaged, can accelerate from 0-60 mph in 3.1 seconds, and the EPA rates it for 232 miles of range on a charge. The price point jumps considerably from the standard E-Tron GT to $143,900.
Q4 E-Tron/Q4 E-Tron Sportback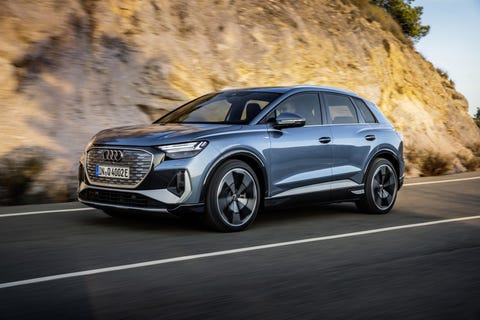 The Q4 E-Tron is a different car from the E-Tron and E-Tron GT. It's Audi's entry-level, compact crossover EV — essentially Audi's riff on the Volkswagen ID.4. It comes in both rear-wheel drive and all-wheel drive. Specs are comparable to the ID.4 with up to 295 hp and 265 miles of EPA range. Starting at just $48,800, the price tag is not far off the popular combustion equivalent Audi Q5. The Q4 E-Tron Sportback ($54,700) has a swoopier roofline and only comes with AWD.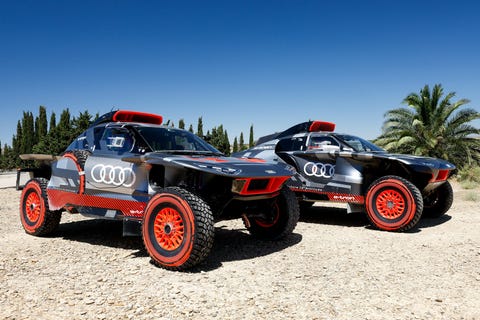 Audi Communications Motorsport
The RS Q E-Tron is Audi's electric desert rally racer prototype, which bears some resemblance to Audi's AI Trail concept. "E2" indicates that it's the second version. Audi plans to race it at the Dakar rally in 2023. There's no production RS Q E-Tron off-roader yet. Though the ultimate point of going racing —unless you're Enzo Ferrari, who saw things the other way around — is to sell cars. So we may see a production off-roader down the road.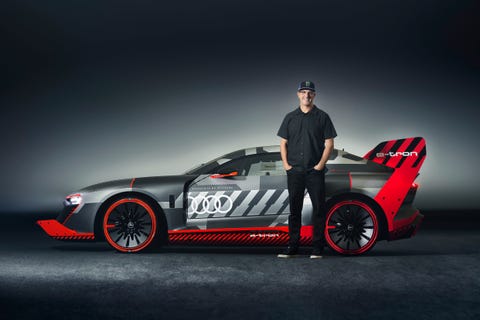 This is a special one-off race car Audi built for formerly Ford-sponsored driver Ken Block to use in his Elektrikhana video.
The E-Tron that should be coming soon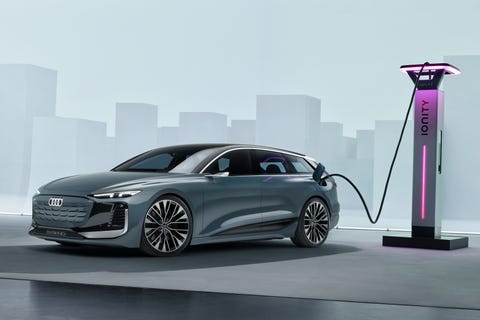 Audi revealed an A6 Avant E-Tron in concept form. Avant, in Audi terms, means wagon. Audi mentioned targets for 469 hp, 590 lb-ft of torque and a maximum range of about 390 miles. We may see it as soon as 2023.
E-trons we don't get in America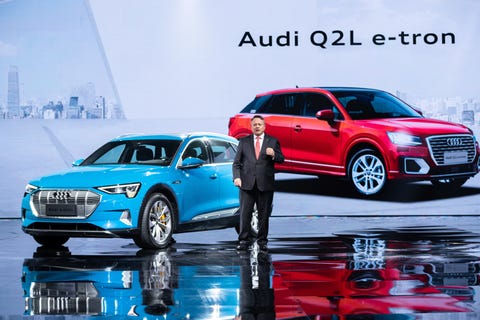 Audi sells a couple of E-Trons we don't get in China. There's the Q2L E-Tron, an electric version of the extended wheelbase version of Audi's Q2 sub-compact crossover. It offers 134 horsepower and can deliver around 165 miles of range. China also has an A5 E-Tron that is a slightly bigger, three-row version of the Q4 E-Tron.
The 33 Electric Cars We're Most Excited to Drive in the Future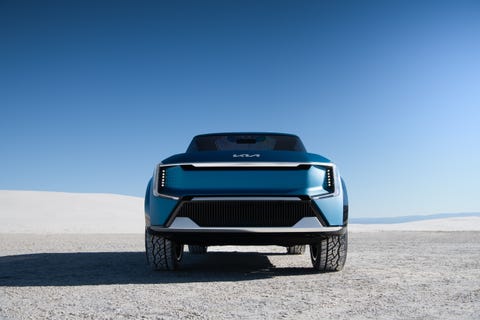 The next few years will be packed with new EVs. These are the ones that have us jazzed the most.