Audi's Sexy New Q4 E-Tron Could Be the Brand's Most Important New Vehicle
The compact luxury crossover category is getting seriously shaken up.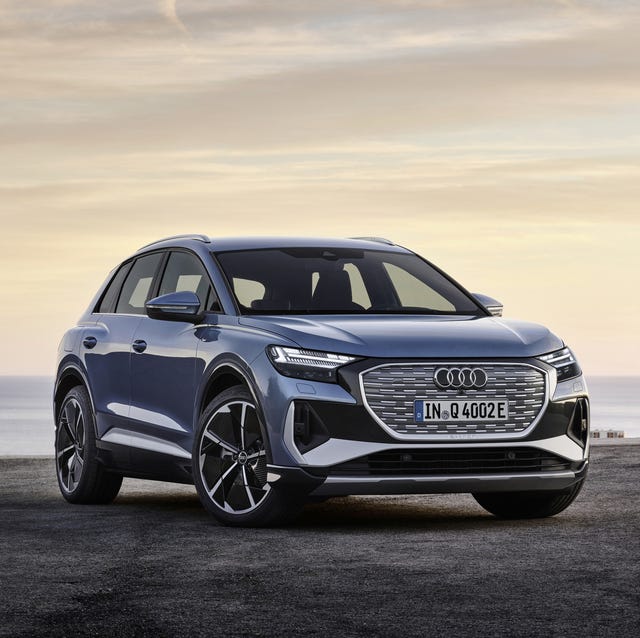 Audi began its recent full-force foray into the electric vehicle world with the E-Tron crossover, introduced a couple years back. It's a good car, sure — but it's also more expensive than a Tesla Model X, while offering a lower range (at least on paper) and is built on modified older EV architecture. Suffice it to say, it's not the sort of car on which a new future can stand solo.
Of course, it was just the beginning. Audi has just unveiled the Q4 E-Tron and Q4 Sportback E-Tron SUVs, which slot below the E-Tron. They're smaller, but they cost less, are more efficient — and should better capture the U.S. market.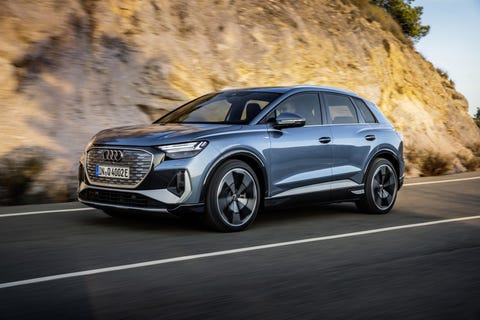 The Q4 E-Tron is a compact electric crossover. It's based on the same MEB EV platform as the V.W. ID.4, and stands a hair shorter than the Tesla Model Y and the Mustang Mach E. The Q4 Sportback E-Tron is a sloped-roof "four-door-coupe" body variant.
The Q4 E-Tron has a smaller trunk (18.4 cu.ft.) than the Audi Q5, but offers more rear-seat room — and comparable cargo space (52.6 cu.ft.) with the rear seat folded.
What are the range and performance figures for the Q4 E-Tron?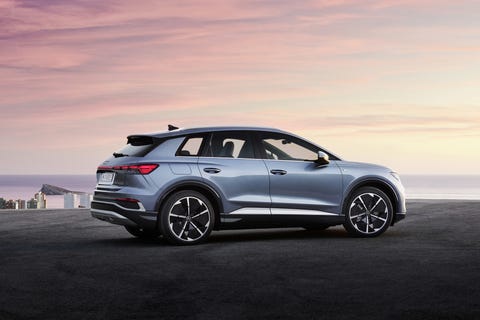 The Q4 E-Tron comes in three versions. The base model is the Q4 35; it's RWD, offering 168 horsepower and 229 lb-ft of torque from a single electric motor. It's fairly slow, with a claimed 9.0-second 0-60 mph time, and it also delivers less than 200 miles of range under EPA testing. (Audi anticipates this being an urban commuter car.)
Next up will be the Q4 40. This model has a larger 77-kWh battery pack, an electric motor making 201 hp and 229 lb-ft of torque and a still-not-quick 8.5-second 0-60 mph time. It has the highest range, however, likely landing somewhere between 250 and 300 miles under EPA testing.
The top model is the Q4 50, which is the only variant offering the Sportback body style. This version has all-wheel-drive and two electric motors making a combined 295 hp and 339 lb-ft of torque; it offers slightly less range than the Q4 40, but a much faster 0-60 mph time of 6.2 seconds.
Does the Q4 E-Tron have advanced tech?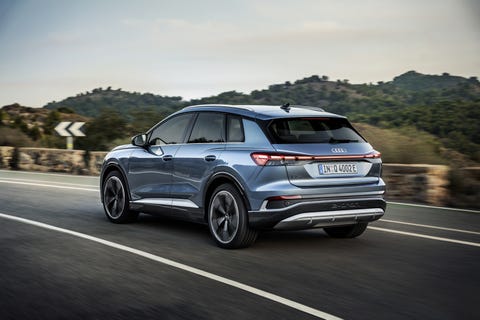 You bet. The Q4 E-Tron may be the most advanced Audi as far as interior tech goes. It offers features such as an optional 11.6-inch display, an Audi voice assistant, wireless Apple CarPlay and Android Auto and augmented reality on a head-up display. The Q4 E-Tron is also be the first car to offer a Sonos sound system.
How much will the Q4 E-Tron cost?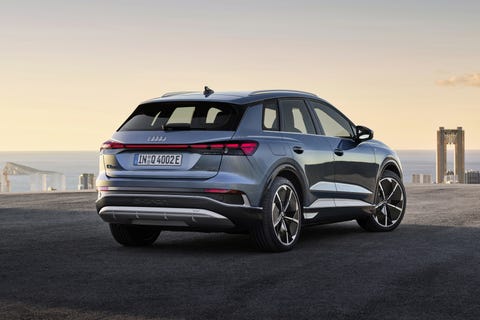 It'll be surprisingly affordable, at least to start. Audi says it plans to start the Q4 E-Tron in America under $45,000, and that's before federal and state tax credits kick in. The vehicles should arrive in the U.S. "toward the end of 2021."
Our way-too-early thoughts on the Q4 E-Tron?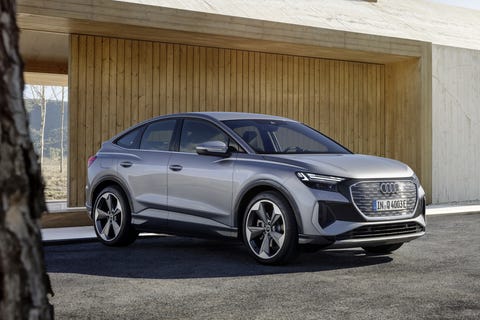 The Q4 E-Tron should do very well for the brand. Audi's current best-selling car is the compact Q5 SUV, which makes up between a quarter and a third of Audi sales. The Q4 E-Tron with good looks, decent performance, advanced tech, a compact footprint and a price tag starting in the $40,000s should be the Q5 equivalent for Audi's EV range. (And if we're projecting a few years forward, Audi's EV range may be wind up becoming Audi's entire lineup.)
These Are the 16 Best Cars to Buy in 2021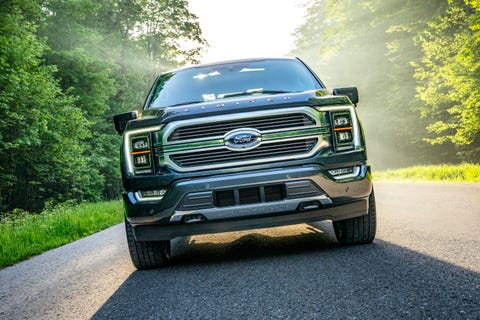 Kelley Blue Book has released their best cars to buy awards for 2021. The results may surprise you.
The Most Important Pieces of Gear You Need for Car Camping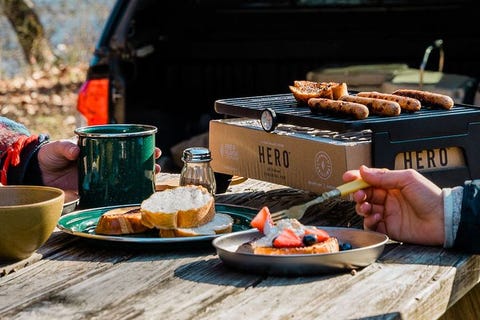 Car camping makes getting away easy as pie. These items will make it even tastier.