Jeep and Ram Are Bringing Some Exciting New Concepts to SEMA
Oh, were you interested in "electromoding" a classic Jeep vehicle?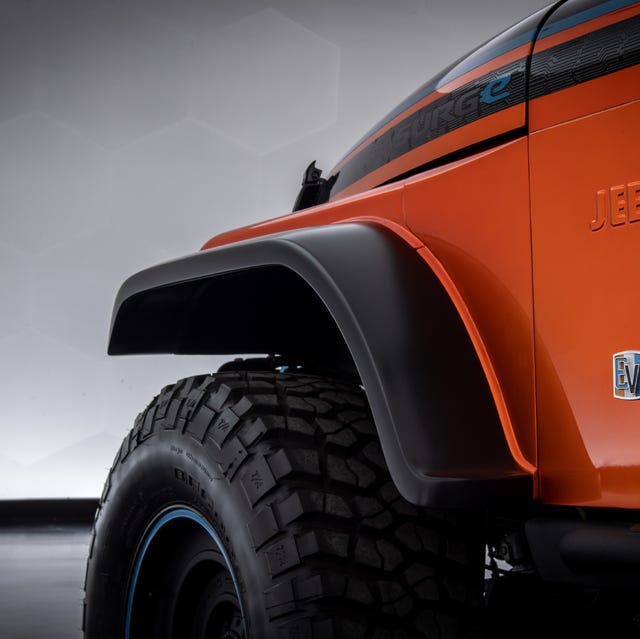 The 2022 SEMA Show is happening this week in Las Vegas. And Stellantis's accessories and performance arm, Mopar, announced it's bringing three exciting new Jeep and Ram concepts to Mopar. There's nothing too zany. And sadly, Jeep opted not to build a response to Toyota's Tacozilla camper concept from last year. But each concept previews some exciting new offerings that could be available soon for Ram Truck and Jeep SUV owners.
Here are three concept vehicles Mopar is bringing to the 2022 SEMA Show.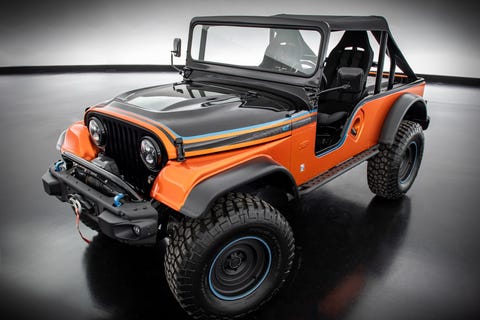 The Jeep CJ Surge is an "electromoded" version of the CJ-5. The concept will help Mopar "explore an efficient battery-electric propulsion system for classic Jeep models." The concept has a 400V charging infrastructure and can deliver 200kW of power. Twenty-four lithium-ion battery modules are housed in a custom shell behind the front seats.
What We Could See Soon: EV crate motor for Jeeps
Ram 1500 TRX Gold Shot Concept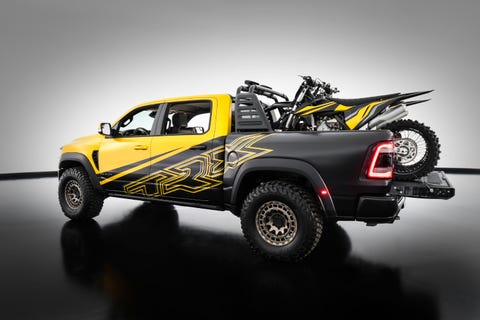 The Ram 1500 TRX Gold Shot concept is a Ram 1500 TRX with an appearance package and loaded with Mopar accessories. Interestingly, the TRX Gold Shot rides on 37-inch tires, which the Ram 1500 TRX currently does not offer. The TRX's new rival, the V8-powered Ford Raptor R comes with 37-inch tires standard.
What We Could See Soon: 37-inch tires for the Ram 1500 TRX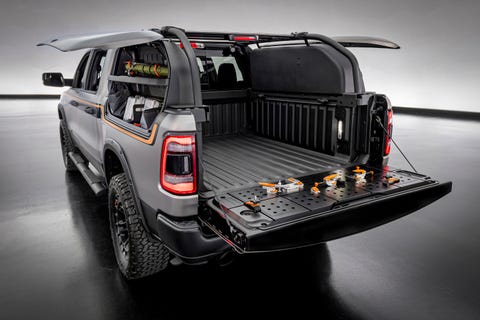 The Ram 1500 Backcountry X concept expands on the RamBox bed storage with custom "RamPack" storage compartments above the RamBox on either side with a custom "Ram Rack." Both would dramatically expand the gear storage options to take the Ram 1500 overlanding without sacrificing trunk bed functionality.
What We Could See Soon: RamPack and RamRack storage options for the Ram 1500.