2023 Mercedes-Benz EQS 450 4Matic SUV Review: Premium Electric Practicality
Mercedes's big electric SUV is thoroughly capable and plenty comfortable, if a little less flashy than its sedan counterpart.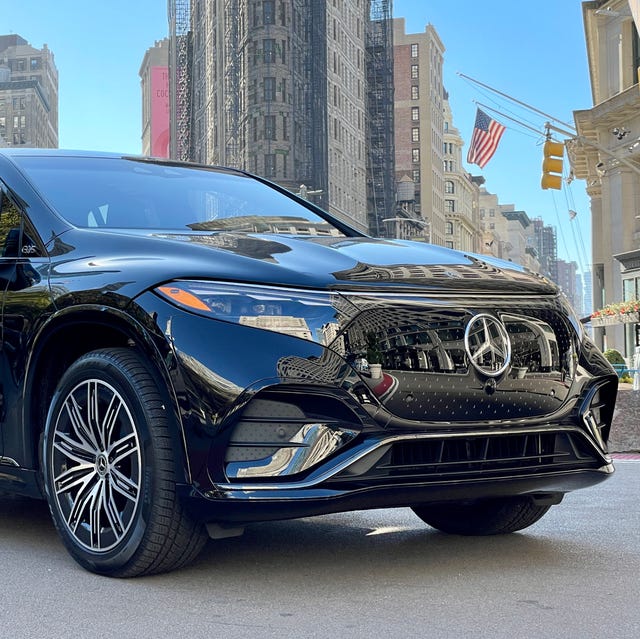 When Mercedes-Benz launched the new EQS sedan in 2021, it came as a major marker of change for the brand. This new car, after all, was meant to be the electric version of the iconic S-Class flagship — a full-size four-door laden with luxurious materials and cutting-edge technology.
But while big luxury sedans may still be objects of esteem, sport-utility vehicles are where the money is at these days. It's why lamborghini made the Urus instead of the Estoque; it's why Bentley sells an extended-wheelbase Bentayga instead of the Mulsanne; it's why Ford and Chevrolet combined only sell four car models these days, but offer 17 sport-utes between them. And it's why Mercedes-Benz was quick to follow up the EQS sedan with an SUV equivalent: the perhaps-too-obviously-named EQS SUV.
The EQS SUV comes in three different powertrain trims, two of which are familiar from the EQS sedan. Base models, dubbed EQS 450+ SUV, use one rear-mounted electric motor that makes 355 horsepower and 419 lb-ft; top-trim EQS 580 SUVs use front and rear axle motors for a combined 536 hp and 633 lb-ft. Unique to the EQS SUV (for now, at least) is the powertrain found in the EQS 450 4Matic SUV I drove for a week: dual electric motors, one front and one rear, providing all-wheel-drive; it makes the same maximum of 355 hp as the RWD version, but torque climbs to a tasty 590 lb-ft. Considering the added grip and extra torque come at just a three grand premium over the base model while the 580 costs more than $20,000 more than the starter version, the 450 4Matic seems like the pick of the litter for most people.