2023 Bentley Bentayga EWB Review: A Subtly Stretched SUV for VVIPs
More rear legroom and a throne fit for King Charles come to the Bentley of sport-utility vehicles.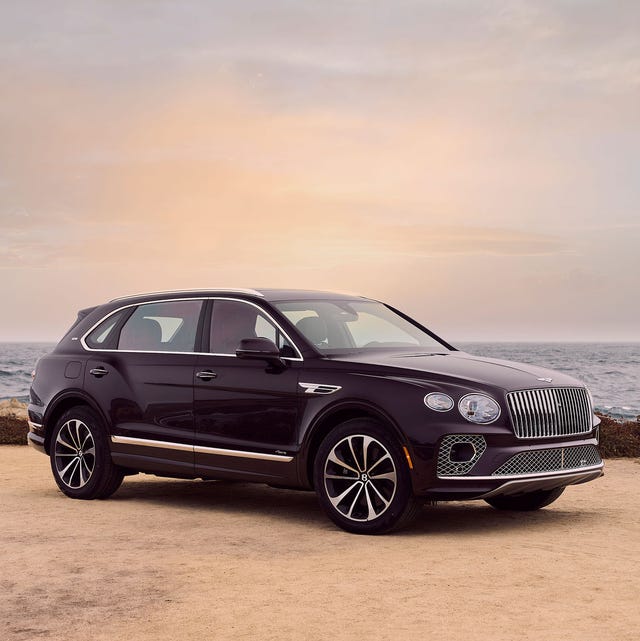 Once upon a time, the masters of the universe traveled around in the back seats of big cars. Not stretch limousines — other than a burst of mainstream popularity during the gaudy days of 1980s excess, those cars have always been more the province of heads of state and high school prom-goers — but full-size luxury sedans, boasting big back seats, powerful engines and exquisitely nice interiors.
Plenty of those very very important people (or at least, very very wealthy people) still choose such cars, either to drive themselves or be driven in — the continued existence and excellence of the Mercedes-Benz S-Class, BMW 7 Series, Audi A8, Bentley Flying Spur and Rolls-Royce Ghost are all proof of that. But as trucks and sport-utility vehicles have taken over the entire automotive market, the market for plus-sized luxury sedans has started to wane. After all, masters of the universe like easy entry and exit and a high seating position as much as the rest of us do.
In turn, automakers have pounced on such an opportunity, pushing their existing SUV and 4x4 products further and further upmarket to cater to the wants and needs of those buyers. Bentley's first SUV, the Bentayga, launched back in 2015 and quickly became the brand's most popular model — perhaps unsurprising, considering it was a super-luxury vehicle capable of both rock-crawling and equalling a Ferrari F40 in acceleration. Since then, it's been tweaked, pumped up and hybridized, but it's always remained the same size — one that's convenient for many, but places a definite priority on front-seat occupants.
That's changing as of 2022, though, with the new Bentley Bentayga EWB.