2023 Rolls-Royce Cullinan Black Badge Review: Made to Be Driven
A Rolls isn't just for special occasions; it's for using every day. Even if that means taking on the grit and grime of winter.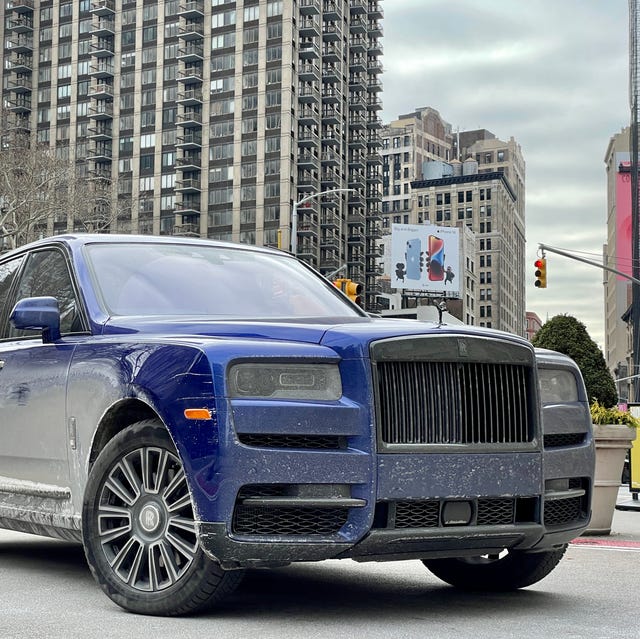 Odds are good you don't think about a Rolls-Royce as the sort of car you'd take on a winter road trip. Rolls-Royces, after all, are genteel, elegant icons of absolute luxury — wheeled events, rolling special occasions. They're the sort of car people leave their wedding in, cars for proms and celebrations — not the sort of daily driver you zone out behind the through the grit and grime of salt-and-sand-coated roads.
At least, that's the impression society gives us. In reality, of course, a Rolls-Royce is every bit as much a car as any other automobile — meant to transport several people and their gear long distances at speeds fleshy limbs can only dream of achieving in space and comfort. (Especially comfort.) So, given the chance to put that to the test with an 800-mile trip from New York City to Vermont in the dead of winter in a Rolls-Royce Cullinan Black Badge, I quickly said yes...and then immediately proceeded to dirty up its gorgeous Salamanca Blue paint.