The 2025 Ram 1500 REV: Everything You Need to Know
Ram's electric pickup is on the way to challenge the Ford F-150 Lightning.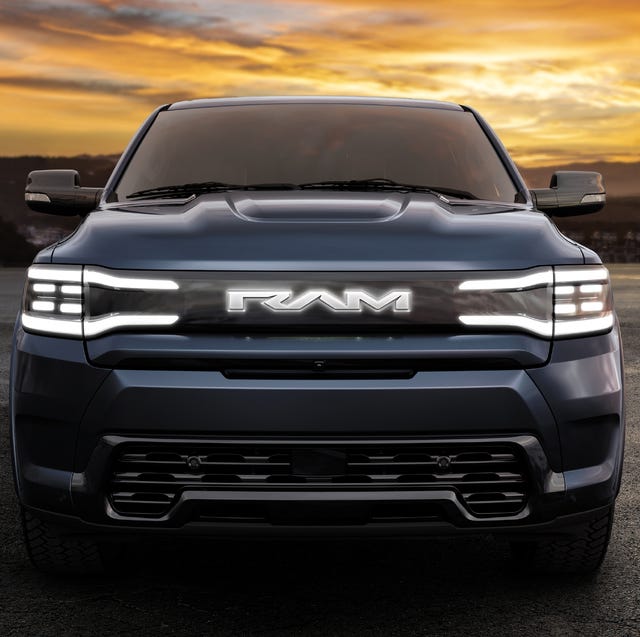 The Ram 1500 REV uses the STLA Frame platform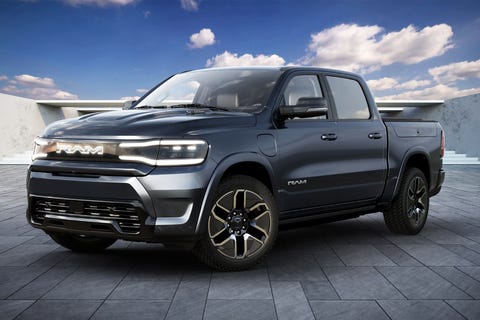 The Ram 1500 REV runs on the STLA Frame platform for full-size, body-on-frame EVs. It uses a high-strength, lightweight steel frame. And with a full-length aero belly pan, the Ram 1500 REV has an estimated .340 drag coefficient, which Ram says is the lowest among EV trucks.
The Ram 1500 REV offers two battery packs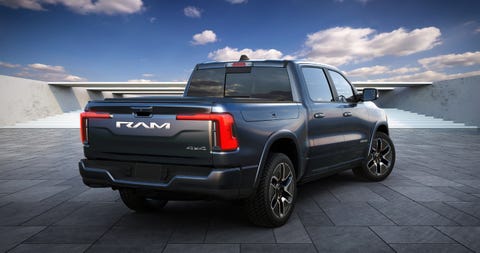 Ram is offering two 1500 REV battery packs that should rightfully be called long-range and even longer-range packs. The standard truck packs a 168 kWh pack with a targeted range of 350 miles. Buyers can upgrade to a 229 kWh pack (larger than the Hummer EV SUT's 212 kWh) for a targeted 500-mile range. Should that not be enough, Ram also noted it will eventually deliver a Ram REV XR, which sounds like the gasoline range extender version.
The Ram 1500 REV can charge quickly and charge things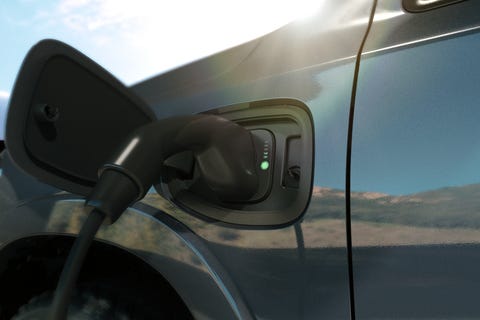 Ram is giving the 1500 REV 800V fast-charging tech capable of speeds of up to 350 kW. That's enough juice to add 110 miles of range in 10 minutes. The 1500 REV is capable of vehicle-to-home, vehicle-to-grid and vehicle-to-vehicle charging. The 1500 REV puts out 7.2 kW from the bed and 3.5 kW from the 15 cubic feet frunk (0.9 cubic feet larger than the Ford F-150 Lightning).
The Ram 1500 REV has more than 650 horsepower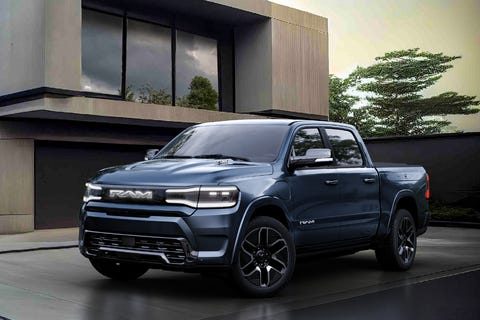 The Ram 1500 REV packs up to 654 horsepower and 620 lb-ft of torque. It accelerates from 0-60 mph in just 4.4 seconds and can ford through up to 24 inches of water. The Ram 1500 REV can tow up to 14,000 lbs and carry a 2,700-pound payload.
The Ram 1500 REV comes in five trims, including a new Tungsten version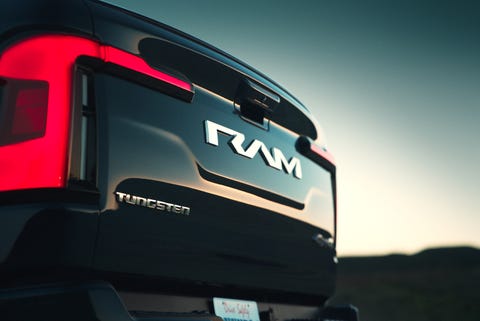 Ram offers the 1500 REV in five trims: Tradesman, Big Horn/Lone Star, Laramie, Limited and a new Tungsten trim. Tungsten will be a premium trim with features like a power tailgate, a unique Indigo/Sea Salt interior, a lot of knurling and a 23-speaker Klipsch Reference Premiere sound system.
Ram has confirmed that there will be a TRX version of the 1500 REV eventually. But that will not be available at launch.
The Ram 1500 REV interior is more conventional than the concept version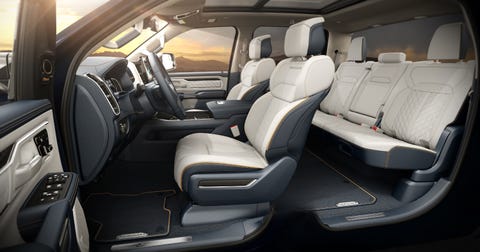 The concept version of the Ram 1500 REV had some wild features like coach doors, third-row seating and a Bollinger-style pass-through from trunk to frunk. Ram 1500 REV pictures show a far more conventional interior with none of those features.
How much will the Ram 1500 REV cost?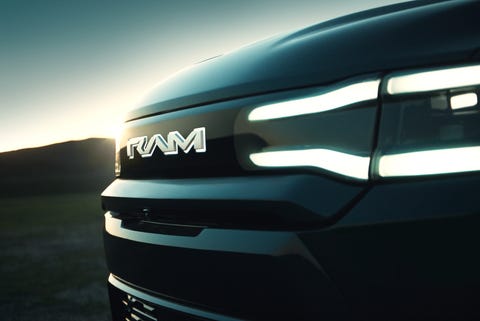 Ram has not yet announced pricing for the 1500 REV. We can presume the 1500 REV will be markedly more expensive than the standard Ram 1500, starting at $37,000 and ending at $84,555.
When will the Ram 1500 REV arrive?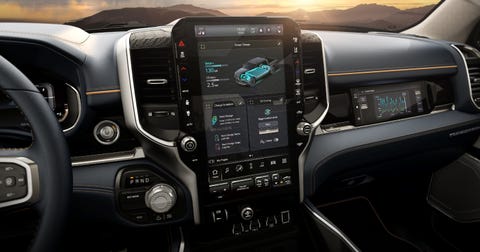 The Ram 1500 REV is a 2025 model year vehicle. Ram has said the 1500 REV will enter production in 2024 and deliveries will begin in Q4 2024.
The 32 Electric Cars We're Most Excited to Drive in the Future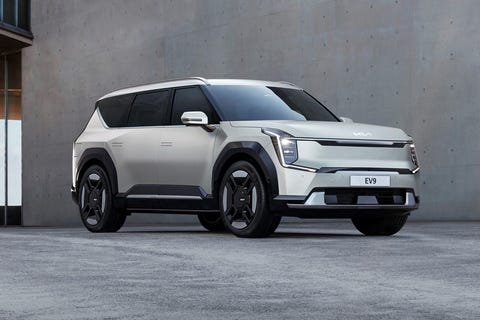 The next few years will be packed with new EVs. These are the ones that have us jazzed the most.