Every product is carefully selected by our editors. If you buy from a link, we may earn a commission.
The Best Men's Workout Clothes
Today's fabrics are better at moisture management, and they're also more comfortable, offer better mobility and last longer.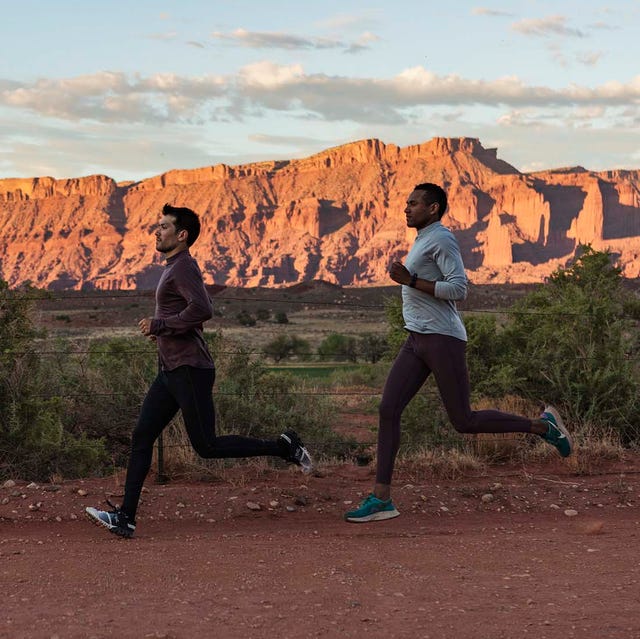 While it might feel like eons ago, at one point in time, cotton was considered a performance fabric. It soaked up sweat like a sponge. Sopping wet shirts drenched in sweat were worn as a badge of honor. The wetter your workout clothes, the better the workout. The sweatiest guy in the gym was unofficially crowned the hardest working.
Since then, a lot has changed with workout apparel. Fabric technology has evolved. While natural fabrics are still popular – with some products even pushing the boundaries with seaweed fabric – synthetic fabrics such as polyester, nylon, and synthetic blends have dominated workout clothing over the past two decades. Not only are today's fabrics better at moisture management, they're also more comfortable, offer better mobility and last longer. Some even claim to help you recover faster.
While it's unlikely you're still rocking the 90s cotton tees, it never hurts to refresh your workout wardrobe. To paraphrase Deion Sanders, "If you look good, you feel good. If you feel good, you play good." Look good, feel good, and (according to Sanders) get a better workout by upgrading to workout wear from these top-rated men's workout brands.
What Makes for good workout apparel?
When you're looking for fresh new threads to add to your workout ensemble, there are a number of qualities to look for. First and foremost, you want your apparel to work as hard as you do. Lightweight, breathable, moisture-wicking fabrics can boost your training routine, keeping you comfortable as you move.
Second, you should look for products that are going to stay with you. Exercising can cause a lot of strain on your clothing, and if you've invested in quality apparel, it makes sense to want to have it last longer than a handful of sessions. Keep a close eye on the fabrics used, and look for characteristics such as multi-directional stretch, double stitching and abrasion resistance.
Lastly, if you're set on one fitness activity as your go-to, look for workout clothes that cater to those movements. For example, workout clothes for yoga can allow for free-flowing poses without compromising comfort, while cycling or running apparel leans more so into the lightweight, performance aspect of training. While there are plenty of multi-faceted options that can keep you comfortable no matter your style, having a few pieces in your wardrobe specifically for those activities can help you get the most out of your routine.
This content is created and maintained by a third party, and imported onto this page to help users provide their email addresses. You may be able to find more information about this and similar content at piano.io