Every product is carefully selected by our editors. If you buy from a link, we may earn a commission.
The 6 Best Home Rowing Machines
Our favorites will help you reach your stronger, faster, better goals right from your living room.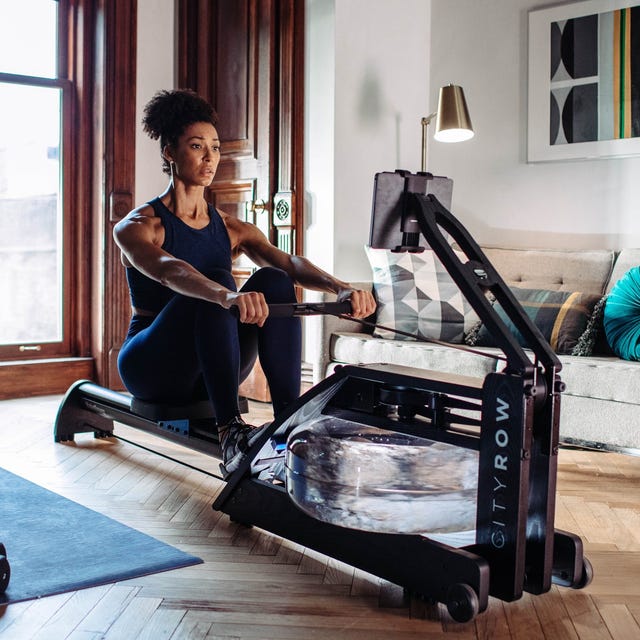 It's time for a revolution — a rowing revolution. For too long, the rowing machine has been the default loner in the corner of the gym that seems to always be available. The desperation needs to end, because the modality is a marvel of full-body fitness. Engaging 86 percent of your muscles — nearly twice as many as running or cycling, including quadriceps, hamstrings, glutes, shoulders, upper back, arms and core — rowing burns more calories than any other single piece of equipment.
"The rowing machine makes for the most efficient workouts, and intervals on the rowing machine are great," says Bryan Volpenheim, two-time Olympic medalist and previous head coach of the US Men's National Rowing Team. "You don't have to do it for hours like you would running or cycling. You can get an incredible workout in thirty minutes… and it's low impact so it's not hard on your joints."
With a combination of testing and scouring the internet, we've rounded up a few of the best. Scroll down and you're sure to find one that will help you row your way to a fitter physique, fast.