Every product is carefully selected by our editors. If you buy from a link, we may earn a commission.
Outfit Yourself (and Your Backyard) for Outdoor Gatherings
With outdoor hangs looking like they're making a comeback thanks to Omicron, you should grab a few things to stay warm.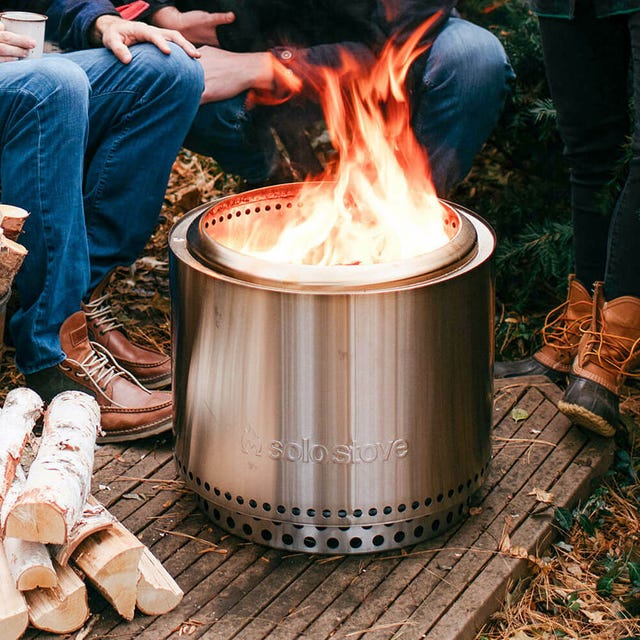 With the looming reinvigoration of the pandemic (thanks, Omicron) and a very cold winter starting to hit most of the country, it's looking like our socialization woes are making a hell of a comeback. And while we'd like to think we're being cautious enough with our tight social circles, marked by just a few loved ones and close friends, we also know it's better to be safe than sorry — and that means preparing to cancel indoor gatherings and put backyard hangs back on the docket.
Unfortunately (and as we mentioned), winter has just begun and, for large swaths of the country and the rest of the Northern Hemisphere, that means extremely chilly weather with the potential for snowfall, freezing wind, and — at the very least — a swift drop of the mercury in our thermometers. That also means that shorts, t-shirts, pool parties, sunbathing and all those other warm-weather outdoor activities we love are off the table. But that's not any reason to simply give up and go into hibernation for the remaining colder months.
If you've never really hosted before, want to add to your current backyard setup or are looking to pick up some wardrobe pieces to keep you warm when you're braving cooler nights, we've got a list of ideas to get you started. As always, remember to stay safe and warm, keep an eye on that social distancing and try to keep your heads up as we all make it through this together.