Every product is carefully selected by our editors. If you buy from a link, we may earn a commission.
The Best Chinos to Buy Now
Denim does the job, but you can't survive on jeans alone. Swap them out for chinos from our favorite brands.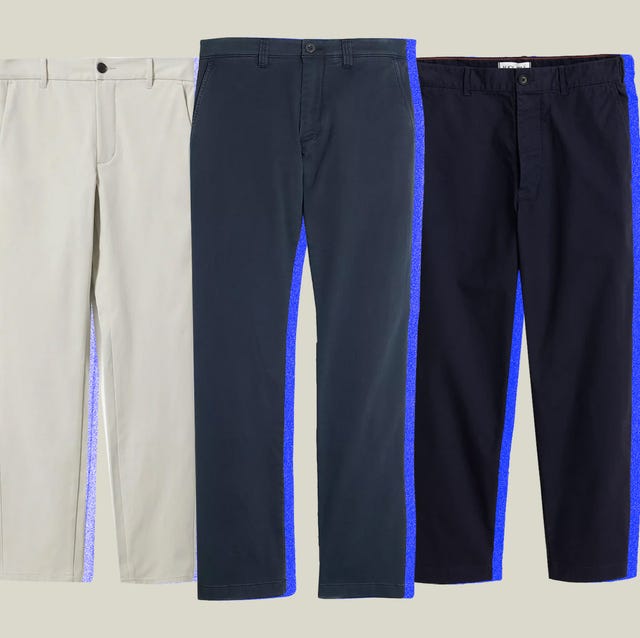 Chinos have been around for over 170 years. That's longer than blue jeans. Originally known as khakis, a Hindustani reference to the sandy-colored cotton twill fabric, chinos as a term began to take hold during the Spanish-American War in the late 1800s. It's derived from the Spanish word for 'Chinese' and is a shortened version of chinos pantalones or 'Chinese pants.'
They originally featured slanted or on-seam side pockets, belt loops and a wide fit, and were introduced to militaries around the world before making their way to civilian society. Today every brand has a version of its own, from the ubiquitous and affordable to the esoteric.
When we're not wearing jeans, we're wearing chinos. The understudy to the classic blue jean may get more shine than actual understudies and may even outdo the star on occasion. It's about as versatile and certainly as classic. Here are our picks for the brands making the best chinos right now.
Additional contribution from Evan Malachosky.
This content is created and maintained by a third party, and imported onto this page to help users provide their email addresses. You may be able to find more information about this and similar content at piano.io