Every product is carefully selected by our editors. If you buy from a link, we may earn a commission.
Your T-Shirt Doesn't Need to Be Tight. Try an Oversized One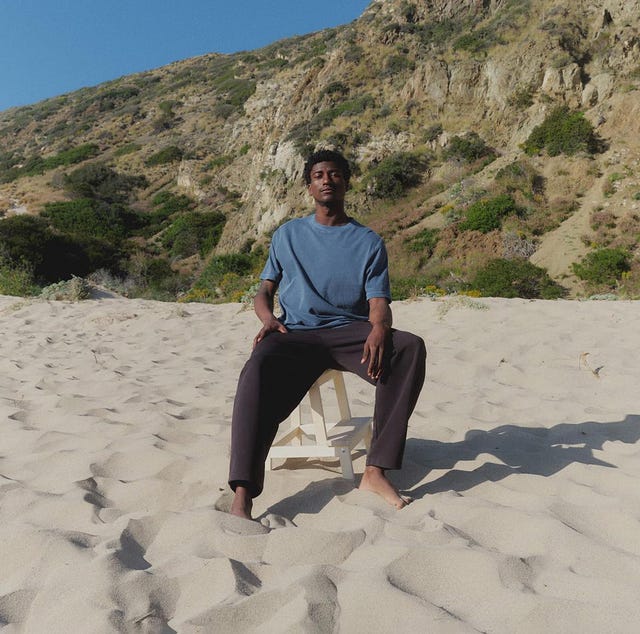 We're long removed from the era of tall tees and ultra-wide JNCO jeans, but oversized T-shirts haven't completely disappeared. Bigger fits are in, a trend triggered by the comfort we grew accustomed to during the pandemic. Relaxed-fit dress pants, chunky sneakers, big bucket hats and, of course, boxy tees are everywhere.
How to Wear an Oversized T-shirt
The secret to pulling off an oversized T-shirt is to remain relaxed-fitting in the rest of your outfit. Oversized tee? Try wider-fitting chinos and substantial sneakers. If you contrast an oversized T-shirt with skinny jeans, you're not proving you aren't the Michelin Man underneath; you're toying with your silhouette too much. It'll just look odd. That being said, your wardrobe shouldn't be a metaphorical Matryoshka doll, with each subsequent piece being bigger than the last. Try to keep a balance throughout. So, one last time, if your shirt is oversized, try to pair it with regular-fit jeans and Chelsea boots or a basic sneaker.
What to Avoid
You want it to be oversized, not big. It's important to always order true to size. Because the T-shirt is designed to be, well, big, going a size up will take it too far. You'll no longer look like you dressed this way on purpose, but that you simply don't know your size (or how clothes should fit). Save your droopy, dress-length T-shirts for bed time.
Here's a good way to be sure your shirt isn't too big: the sleeves shouldn't hang past your elbows, and the tail shouldn't go beyond the bottom of your butt.
8 Oversized T-shirts for Men