Every product is carefully selected by our editors. If you buy from a link, we may earn a commission.
All the Best MagSafe Chargers for Your New iPhone
Not all MagSafe chargers are created equal.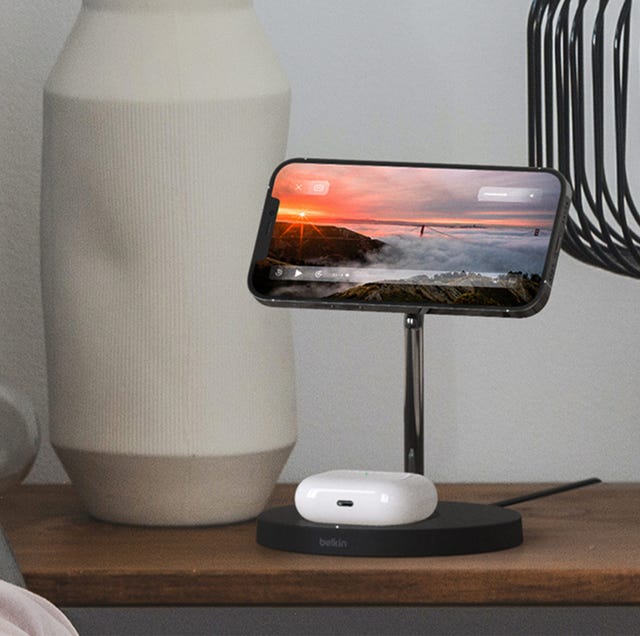 Apple's iPhone 12 and iPhone 13 lines all support MagSafe. This allows them to be compatible with an ecosystem of magnetic accessories, but more importantly it allows them to wireless charge faster.

A true MagSafe charger can charge an iPhone 12 or iPhone 13 at 15 watts, which is twice as fast as the 7.5 watts that any iPhone can charge when using a Qi-wireless charger. The only catch is that the new "mini" iPhones, which support MagSafe, can only charge at a max of 12 watts over MagSafe (which is still much faster than over standard Qi).
That said, there are few true MagSafe wireless chargers available right now. A lot of third-party chargers aren't true MagSafe chargers because, while they can magnetically hold and charge your iPhone, they aren't approved by Apple and so will only charge it at 7.5-watts and not the faster 15-watt charging speeds.
So before buying one, make sure you know exactly what you're getting.
This content is created and maintained by a third party, and imported onto this page to help users provide their email addresses. You may be able to find more information about this and similar content at piano.io