Every product is carefully selected by our editors. If you buy from a link, we may earn a commission.
This Vintage Chevy Suburban Camper Is an Overlander Unlike Any Other
A heavy-duty Suburban with a lift kit and living space? Shut up and take our money.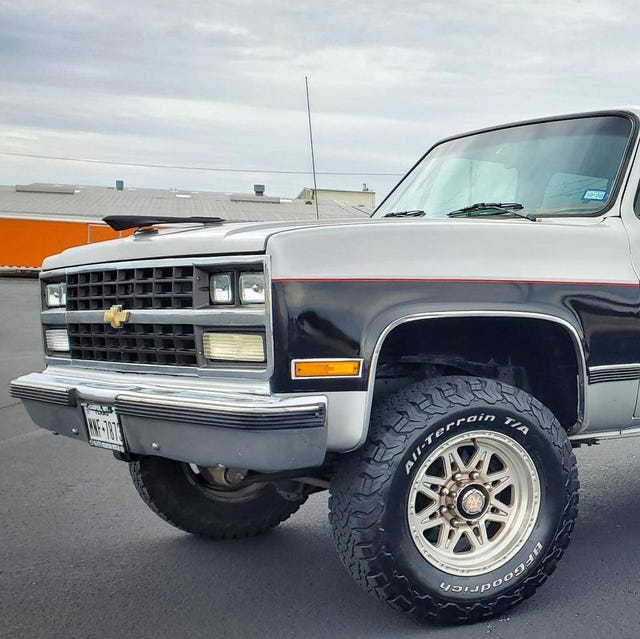 When it comes to transforming a passenger vehicle into a camper, most people tend to start with a van. After all, the sliding-door-equipped boxes are among the most efficiently packaged rolling conveyances on the road; considering every cubic inch of volume can make a difference if you're sleeping and eating in your ride.
But vans are, let's face it, not all that cool. What is cool these days: a boxy, Radwood-spec heavy-duty Chevrolet Suburban 2500, which offers a ton of interior space without that van stigma. And this example, currently up for auction at Cars & Bids, combines the best parts of a vintage off-roader and a compact camper van into one all-but-ready-to-overland package.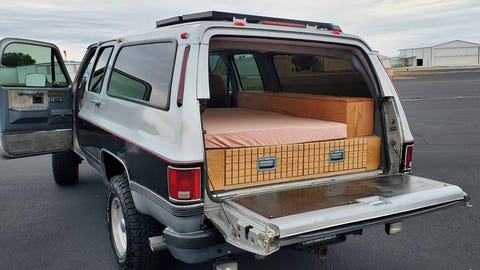 While this Suburban looks stock from the outside, opening the tailgate reveals an Exped MegaMat Duo 10 mattress perched atop a custom-made platform with integral storage both beside and below.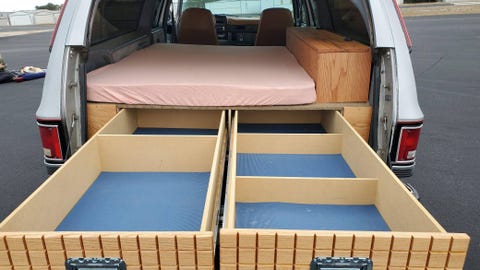 There's space aplenty in the oak storage compartment next to the bed, but it's the drawers beneath it that truly offer a bounty of places to stash clothing, cooking supplies or whatever other gear you prefer to bring on your overlanding adventures.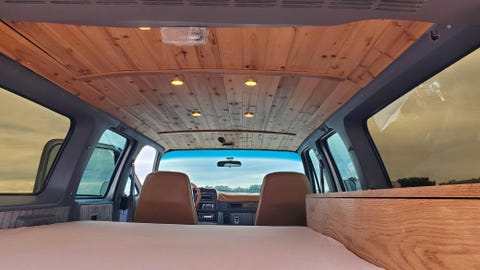 Extra sound-deadening material and tinted windows in back offer added privacy for the occupants, while a new cedar-panel ceiling gives those sleeping in back something nicer to stare at from bed than the original 1980s-era-GM headliner.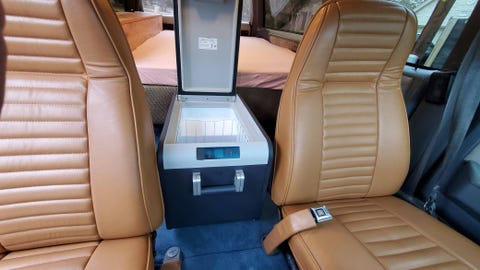 A Dometic fridge sits between the seats and the sleeping area, enabling the occupants to grab tasty beverages wherever they happen to be. Roof-mounted Renogy Eclipse solar panels and a 1,000-watt inverter serve up electricity to it (or whatever else) via integral power outlets.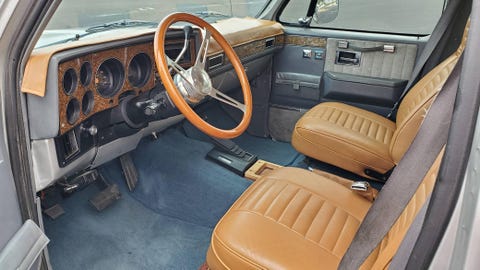 Everything from the front seats forward remains pretty much stock, all the way to the 5.7-liter V8 that makes 195 horsepower and 300 pound-feet of torque under the hood and the three-speed automatic that sends power to the wheels through a two-speed transfer case. A lift kit has also been added, making it a bit easier to get to that
There's a fair bit of wear and tear, as you might expect from a car that's celebrating its 32nd birthday this year. Still, it's in far better shape than you'd expect of a car that age with around 315,000 miles on the odometer. It's clearly benefited from caring owners; the first one kept it all the way until 2019, and both have kept it in the comparatively car-friendly climates of California and Texas.
If this seems like a camper you'd like to park in your driveway, you have through January 5th to place your bid. As of this writing, the top bid stands at $7,100.
These Are the 16 Best Cars to Buy in 2021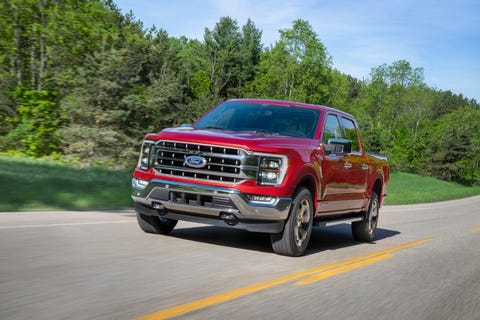 Kelley Blue Book has released their best cars to buy awards for 2021. The results may surprise you.