The 2021 Volkswagen Arteon Is a Damn Sexy Sedan. Too Bad No One's Buying
Volkswagen has a halo car, but odds are good you've never spotted one in the wild.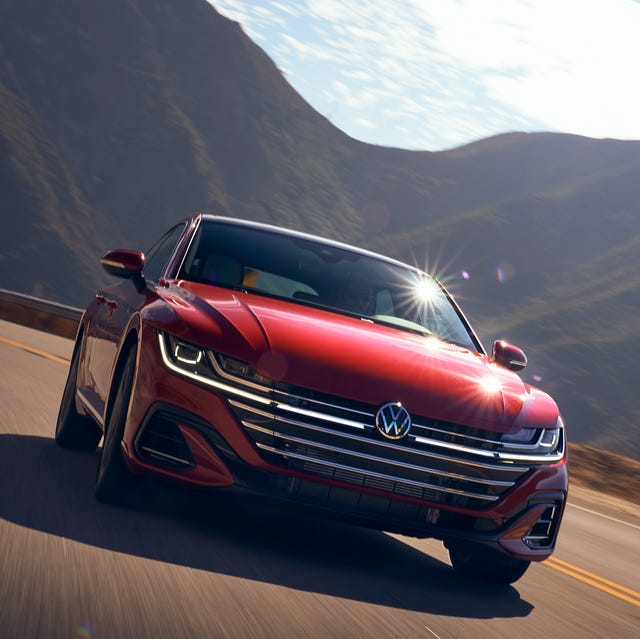 There's a good chance you've never heard of the Volkswagen Arteon. Even if you have, you may never have encountered one in the wild — much like I hadn't before VW loaned me one for a week.
VW moved about 6,000 Arteons during its first two years on sale. That was enough to keep it off this ignominious list of cars no one bought, but it's hard to find a mass-produced car from a major brand that has performed worse than that. Indeed, the Arteon barely outsold the e-Golf — and that car went out of production after 2019.
Having spent some time with one, I have to say, the Arteon's sales problems feel discordant. Typically, a car's failure stems from some fatal flaw, but the Arteon is an attractive, solid vehicle. The problem, really, is in the price — and the positioning.
What, exactly, is the VW Arteon?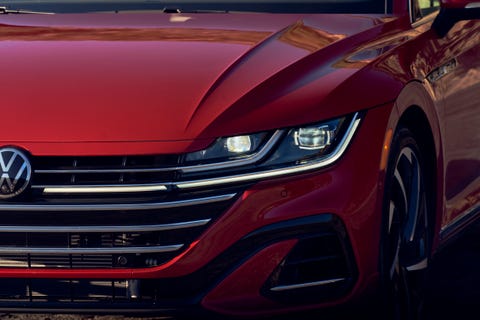 The Arteon is VW's upscale mid-size sedan. It slots in above the Passat, packing nearly 100 more horsepower — and a $13,000 higher price tag.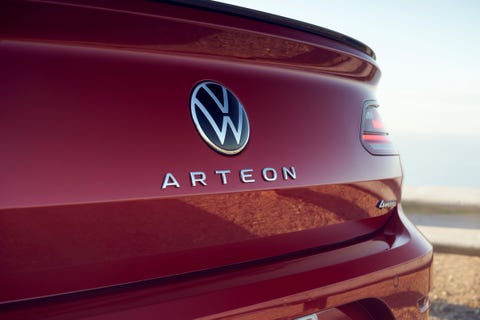 Sort of. VW debuted the Arteon for 2019 as an all-new replacement for the seductive CC sedan. 2021 sees a substantial midcycle facelift just two years into its model run....which says much about how VW thought things were going.
Here in America, VW used the refresh to simplify the Arteon trim lineup, as well as add a sportier-looking front end and make the digital instrument panel standard.
So, wait, what makes this VW worth extra money over a Passat?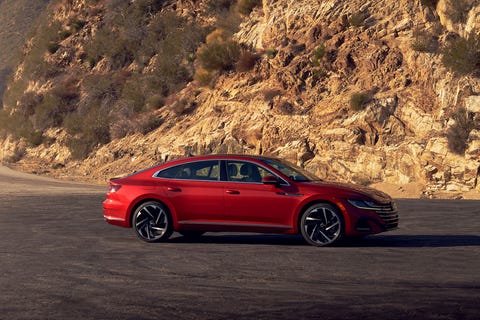 VW has struggled to communicate that to Americans. The Arteon is stately and luxurious, by VW standards, and it's easy to argue it's the brand's best-looking car. It's comfortable and practical, too. But it's tough sledding to sell families anything other than crossovers and pickup trucks these days.
Given the car's sleek looks, it might seem likely to try and pitch the Arteon as a sports sedan (or at least a sporty sedan). And indeed, VW is trying out features that could help do that — the company's dual-clutch transmission, a suped-up R version with more than 300 hp, a shooting brake/wagon version. Thing is, the carmaker is only doing so on the European Arteon.
How does the Arteon drive?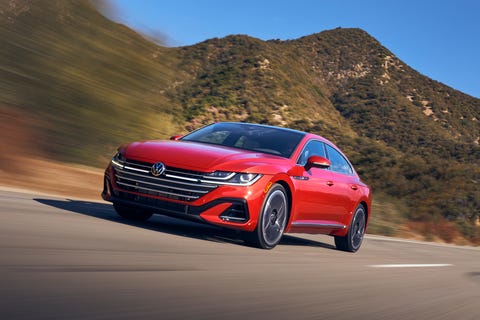 The Arteon is an agreeable daily driver. It doesn't try to deliver track-tuned performance, and it isn't particularly quick or laser-like precise in the corners. But it's quiet, competent and composed. Adaptive dampers give it a smooth ride, even when you level up to 20-inch rims on the top trim. My tester with 4Motion all-wheel-drive plowed through snow and slush with confidence.
The trouble is, as mentioned...the Arteon's not that sporty. Sportiness may not be what sedan buyers need, but it's what they want to feel when they are paying a premium to level up a sedan.
These Are the 16 Best Cars to Buy in 2021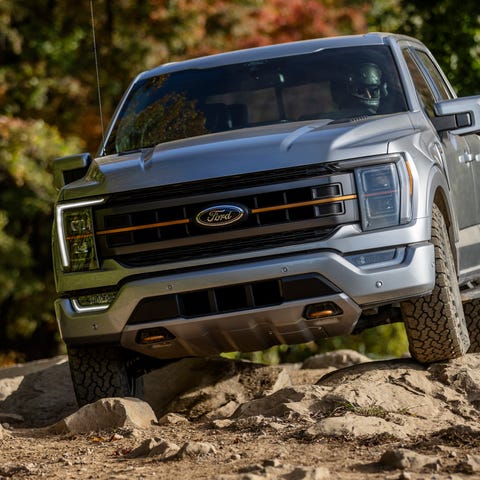 Kelley Blue Book has released their best cars to buy awards for 2021. The results may surprise you.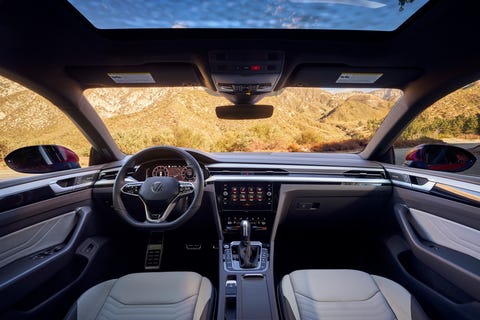 Volkswagen did a solid job with the interior. It's updated from the tired post-Dieselgate-era interior setup VW let linger a bit too long while cutting costs to gear up for its EV future. Thanks to ambient lighting, VW's new digital cockpit and quality materials, it feels like a cut above the standard Volkswagen — which it should be, as the halo car.
The best thing about the Arteon is, simply put, it's just spacious. The trunk is huge, and you can get crossover-like cargo capacity by folding down the seats. (Of course, if cargo space is your major priority, VW will sell an Atlas Cross Sport to you for about the same price.)
How much does the Arteon cost?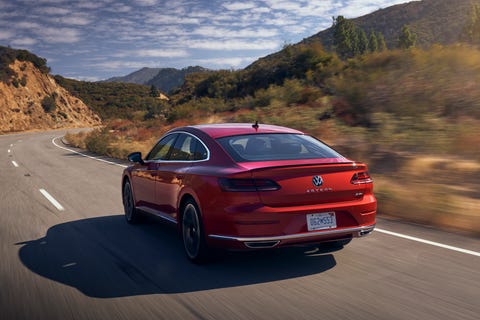 It's not cheap. The nominal base MSRP is $36,995 — about what you'd pay for a fully-loaded GTI Autobahn trim. My top-trim SEL R-Line Premium tester with 4Motion AWD checked in all the way at $48,190, which is a lot for a Volkswagen sedan.
If you're committed to a sedan, you can go sportier at that price point with a well-outfitted Kia Stinger GT or Acura TLX. More practical-minded? You can get loaded up N-Line performance or more fuel-efficient hybrid versions of a Hyundai Sonata for much less.
Or, as we're guessing many a would-be buyer might realize, the Audi A4 — which is a truly more luxurious Volkswagen product of similar performance — costs roughly the same amount as the Arteon range, and offers standard all-wheel-drive across the lineup to boot. Give that contrast, it's not hard to see why VW might not move as many of these sleek sedans as we wish it would.
2021 VW Arteon SEL Premium R-Line w/4Motion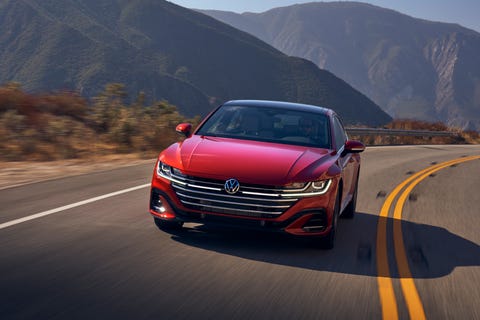 Price as Tested: $48,190
Powertrain: Turbocharged 2.0-liter inline-four; eight-speed automatic; all-wheel-drive
Horsepower: 268 hp
Torque: 258 lb-ft
EPA Fuel Economy: 20 mpg city, 31 mpg highway
Seats: 5
The 2021 VW ID.4 Is the Beta Version of Volkswagen's Future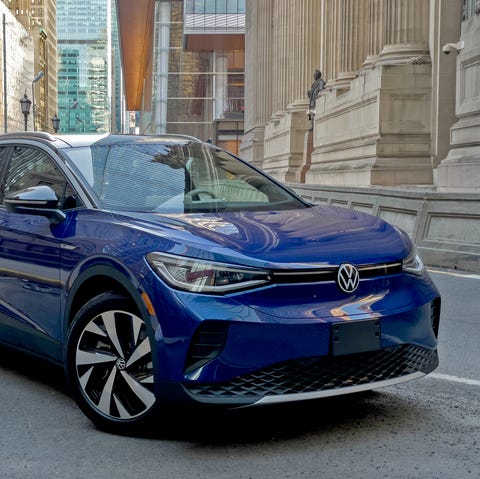 VW's first electric crossover excels in many ways, but a few pieces still feel half-baked.