Every product is carefully selected by our editors. If you buy from a link, we may earn a commission.
The 2022 Honda Civic Si Is a Tastefully Refreshed Affordable Sport Sedan
One of the most entertaining cars for the money gets a bit nicer.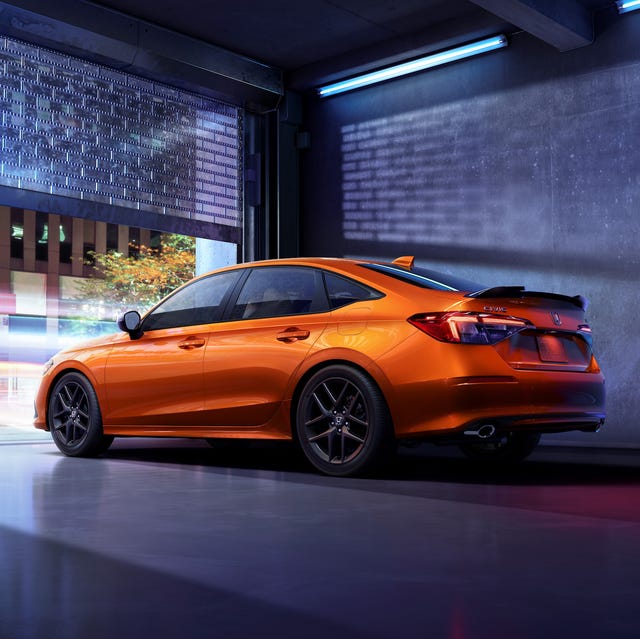 Honda, as you likely know, has long trafficked in affordable, value-packed vehicle that also manage to be entertaining to drive — or at least, more entertaining than their competitors. In recent years, perhaps no car in the company's American lineup has epitomized that quite as well as the Civic Si.
As the 10th-generation Civic segued into the 11th-generation version earlier this year, though, the Civic Si drifted out of dealerships, leaving those of us who craved a row-your-own Civic to settle for the less-powerful Civic hatchback or scour the classifieds for a used (and now likely overpriced) older Si or Type R. But Honda, of course, wasn't planning on leaving us bereft of such a sweet toy forever. The Civic Si is back for the 2022 model year, packing a more mature design and a more refined interior — but still with the zing and pep we loved in the prior one.
Here's what you need to know.
The 2022 Civic Si is more conventionally attractive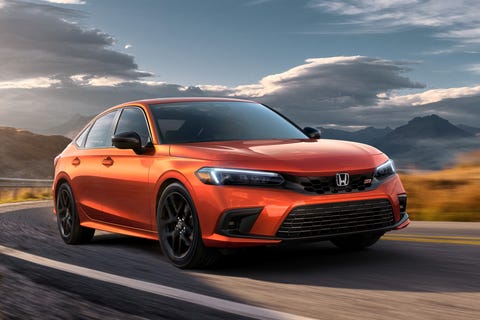 Like with the previous model, you might need a sharp eye to tell the difference between the Civic Si and a regular model. The easiest way (apart from the red Si badges) is at the rear, where a subtle spoiler tips the curious off to the added power. Another way: if you see a Civic painted the Blazing Orange Pearl seen here, as it's only available on the 2022 Civic Si.
Power and performance should be familiar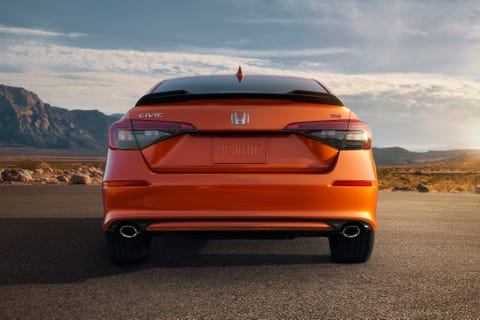 The powertrain remains the same as before: a 1.5-liter turbocharged inline-four connected to the front wheels through a limited-slip diff. Horsepower stands at 200 ponies, a five-horse drop from the previous model, but Honda says the power curve now stays steadier and higher between the 6,000-rpm power peak and the 6,500-rpm redline. The 192 lb-ft of torque remains unchanged, but now it's available 300 rpm earlier arriving at 1,800 rpm and staying until 5,000. A new exhaust should help it sound better, while a new lighter flywheel should enable to to rev more freely.
Drivers can continue to choose between Normal and Sport drive modes — with the latter changing throttle mapping, reducing steering assistance and turning off the stop-start system, among other things — but now, there's also the option for an Individual mode that lets you choose your preferred settings for all those features.
Whether coupe, hatchback or sedan, the Civic Si has always been about handling as much as straight-line speed, so Honda made sure to pump up the turning prowess, too. Torsional rigidity is up 8 percent over the old model, while bending rigidity is up 13 percent. A 60-percent stiffer torsion bar between steering shaft and rack pinion gear is in attendance, as are stiffer bushings, upper arms, lower B-arms, spring rates, struts and stabilizer bars when compared against the regular Civic sedan.
Oh, and when it comes time to slow down, 12.3-inch front and 11.1-inch rear rotors help the 235/40/18 tires bite onto the tarmac. And if you want even more grip on dry pavement, summer tires will be an option.
A more elegant interior for a more mature Si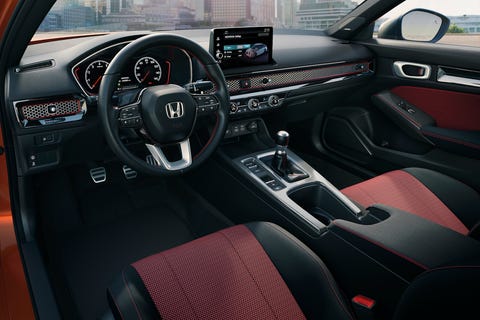 If there was one mark against the old Civic Si, it's that the interior wasn't quite as well-executed as some other cars in the compact class. As with all 11th-gen Civics, the new Si remedies this with an updated, much more elegant interior layout, complete with hidden air vents, a partially-digital instrument panel, wireless Apple CarPlay and Android Auto via 9.0-inch touchscreen (with volume knob!) and a 12-speaker Bose stereo.
New Civic Si-specific seats serve up added support
Civic Si drivers, presumably, will be more likely to try and exploit the limits of their car's handling than drivers of less-peppy compact cars, so it's not really too surprising that Honda outfitted the Si with sporty, well-bolstered seats to hold driver (and front passenger) in place. Shoulder and thigh support have been beefed up versus the regular car, while the lower cushion has been raised half an inch as well — supposedly, to help cut down on weariness on road trips and other long drives by boosting thigh support.
The six-speed manual is the only gearbox you'll find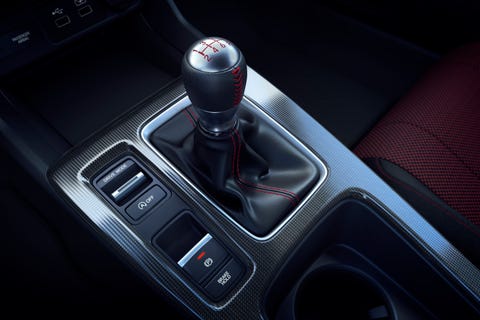 If you don't know how to do the three-pedal mambo, well, you'd better go buy a VW GTI with the DSG or a Subaru WRX with the CVT. Like its predecessor, the 2022 Civic Si only comes with a six-speed manual gearbox. Unlike its predecessor, though, the new one comes with the rev-matching function from the Civic Type R, so you won't need to be a master of heel-and-toe in order to blip your shifts.
That's not the only update, however. The new Si's shifter has 10-percent shorter throws than its predecessor, as well as an improved shift feel, accentuated by a more rigid shift lever mounting bracket and a leather-wrapped aluminum knob that's inspired by the Type R's but less likely to burn your hand on hot days.
The 2022 Honda Civic Si will hit dealerships in 2021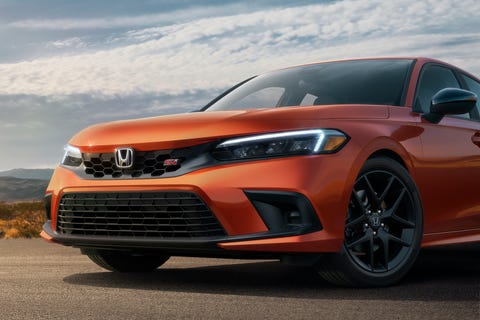 Honda didn't reveal pricing for the new Civic Si just yet — though we expect it'll cost around the same as the old version, so figure a starting price of close to $26,000 — but the carmaker did reveal that it'll be hitting the streets "later this year." As this is already October 19th, that leaves less than two and a half months for Honda to make good on its word. Here's hoping the microchip shortage (or any other black swan event) doesn't postpone that.