The 2022 Infiniti QX60 Breaks Little New Ground, But It Does the Job
It's not exciting, but it accomplishes what it needs to do.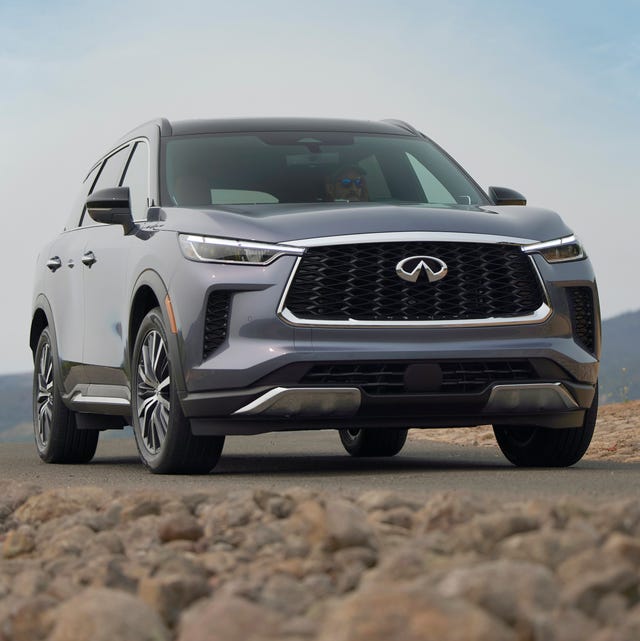 The all-new QX60 is kind of a big deal for Infiniti. If you need proof, just look at the full-court press of public relations and marketing efforts the brand has put into promoting the midsize crossover. There's a commercial featuring sports reporter Erin Andrews, a joint venture with celebrity-attention-seeking social media platform Cameo featuring the chance to chat with notables like Gabby Douglas, a short film promoting the car starring Kate Hudson (which received not one but two teasers), a multimedia profile on four of the women who played key roles in the car's development, even a story about Sharon Watkins, the retired U.S. service member who bought the first customer QX60. All told, the Infiniti USA press website features no fewer than 24 press releases dedicated to the new SUV. For context: the revolutionary F-150 Lightning only scores six releases about it on the Ford website.
Why is Infiniti making such a fuss over one new vehicle? Well, keep in mind that 16 of the top 25 best-selling cars in America last year were SUVs — most of them not far off the QX60's size. Even though the new model didn't arrive until around Thanksgiving, the QX60 was still the best-selling vehicle in the Infiniti lineup in 2021 —just as it was the best-seller in 2019 and 2018 by a large margin. Sleek ruby Q60 coupes with 400-horsepower twin-turbo engines may woo people into the brand's dealerships, but this midsize crossover is what keeps the lights on.