2023 GMC Yukon Denali Ultimate Review: Surprisingly Subtle Luxury
If any three-ton SUV costing almost $100,000 can be considered understated, it's this one.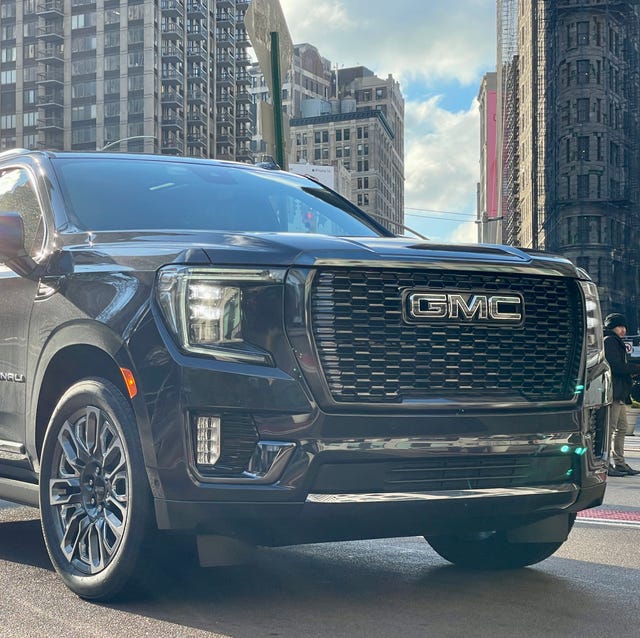 There's big money in big luxury these days. Pickup trucks — long America's best-selling passenger vehicles — have gone from utilitarian workhorses to livable family transports to full-on fancy machines. Customers love such trucks because they combine the fancy features of high-end cars with the capability and confidence of bedded, body-on-frame Brobdingnagians; auto manufacturers love them because they're insanely profitable.
But while the pickup truck market may not have much appetite for rigs wearing traditional luxury brand names — remember the Cadillac Escalade EXT, the Lincoln Mark LT, the Lincoln Blackwood with its fake wood-trimmed bed? — sport-utility vehicle buyers have shown no such issues. These days, there are as many luxury SUVs out there as there are mainstream ones, if not more.
Still, given the size of the potential market, there must be some percentage of buyers out there who want their SUV with the nice bits, but not the ostentatious badge. Hence the existence of High Country Chevys, Capstone Sequoias, Platinum Fords — and, perhaps most notably, GMC's Denali line of sport-utes and trucks. And since the automotive marketplace, like nature, abhors a vacuum, carmakers are constantly trying to find new ways to fill white spaces between existing models, no matter how small they might seem. Which brings us to the GMC Yukon Denali Ultimate.