Every product is carefully selected by our editors. If you buy from a link, we may earn a commission.
The 16 Best Grilling Accessories Under $50
Make the most of your outdoor cooking, BBQ and/or smoking setup with these must-have budget-friendly pieces of gear.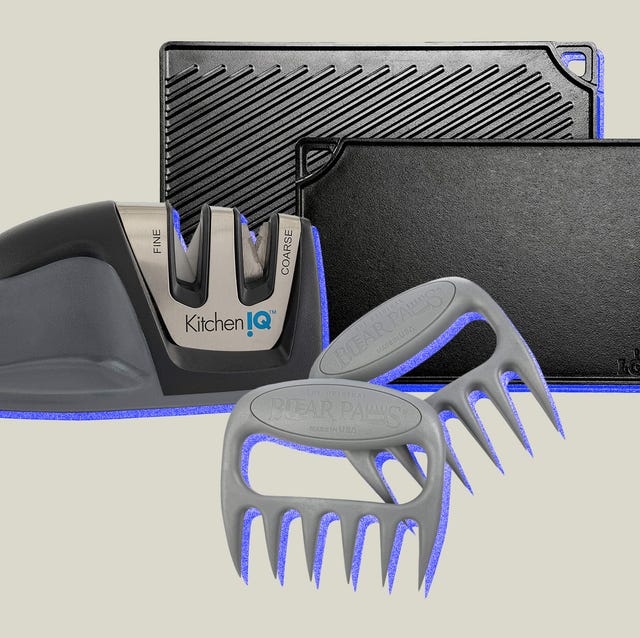 With spring well underway and summer right around the corner, it is prime time for outdoor cooking. But if you've already spent a bunch of money on the perfect gas grill, pellet smoker, charcoal grill and/or some combination therein, you might not want to spend even more on a bunch of accessories. But here's the problem: if you want to make the most of your BBQ, you will need some additional gear.
The list could get pretty extensive, but it includes things like aprons, tongs, thermometers, heat-resistant gloves, kitchen knives — you get the idea. And while you could spend a not-so-small fortune on very expensive, high-end versions of all of these, you can also get quality alternatives on a pretty small budget. In fact, this entire guide is loaded to the gills with the best grilling accessories you can get for less than $50 — and some are even sub-$10. So if you're looking to fire up the coals (or gas or pellets) and you want to save some scratch in the process, you've come to the right place.