The Subaru Forester Wilderness Excels at Real Life
The traits that make Subaru's toughest Forester good off-road make it good elsewhere, too.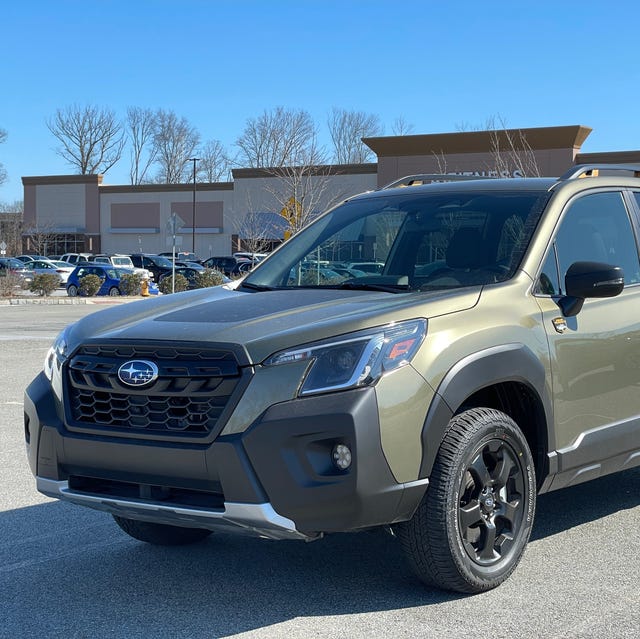 Head to basically any part of the United States that sees regular snowfall — New England, the Tri-State area, Colorado, Montana, the rest of the West — and you'd be hard-pressed to throw a rock without hitting a Subaru. The carmaker's all-wheel-drive wares have long been the rides of choice for folks who want the all-wheel-drive, go-anywhere, damn-the-blizzard-full-speed-ahead capabilities of a truck or SUV, but without the tippie-toe ride height or dismal fuel economy.
Given how much buyers these days love everything that has to do with overlanding and off-roading — it's almost like there was some sort of disease going around that made people want to keep their distance from each other — it was hardly a surprise when Subaru chose to follow everyone from Land Rover to Ford into the trail-tackling space with a new sub-brand called Wilderness. First appearing as part of the Outback line before spreading to the Forester, the Wilderness models concentrate on the essentials of off-roading: added ground clearance, tougher tires, and better visibility.
Of course, as with all SUVs, the vast, vast majority of Wilderness models will spend the vast, vast majority of their time on pavement, bopping between work and school and store and home. So after taking the Forester Wilderness well off the beaten path on our first drive in Oregon, we decided to test it a little closer to home the second time around: on the streets of New York and New Jersey.
The Forester Wilderness, simply put, handles whatever life throws at it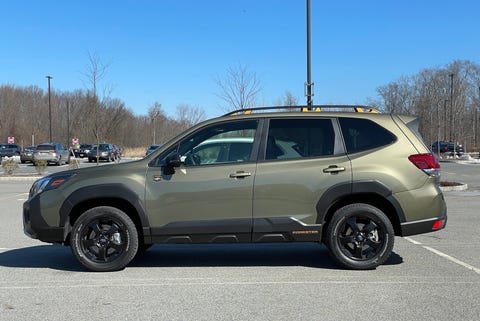 Yes, the Forester may not be the most exciting machine in the Subaru arsenal. Even its slightly larger sibling, the Outback, offers more bang; its wagon-based body looks cooler, and it offers the choice of a turbocharged engine. Going for the Wilderness version of Subie's cute 'ute doesn't bring extra power, but in all honesty, you don't need more than its 182 ponies for daily tasks. Granted, you may want more, but the flat-four is more than potent enough for merging onto busy freeways and keeping up with the fast lane...so long as you're not afraid to bury the throttle.
But the Forester Wilderness does offer a compelling package of features and functionality that's ideally suited for real-world living, as well as a dalliance surprisingly far off-road. Those thick-sidewalled, off-road-ready tires and trail-ready suspension — with, remember, 9.2 inches of ground clearance — give it a delightfully pliant, comfortable ride over the broken pavement that makes up so much of America's roads. The StarTex faux leather seats are just as comfortable as any comparably-priced car's actual (cheap) cowhide, but they're also fully resistant to liquids, a fact that's just as valuable to parents and dog owners as it is to muddy off-roaders. And while it's not an exclusive trait to the Wilderness, the Forester's epic expanse of glass — giant moonroof, big windshield, tall greenhouse — make the interior a light, airy place to be that makes this crossover seem larger than it is inside...and it's already surprisingly large.
And the Forester Wilderness is a good deal, to boot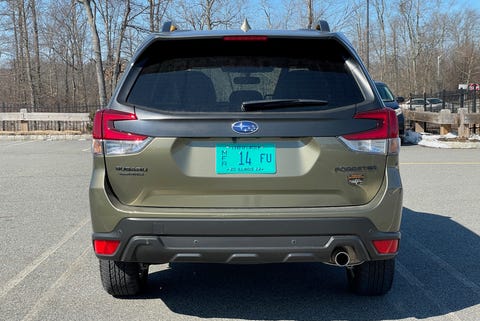 Granted, the recent wave of inflation has pushed average new car transaction prices to new highs, but even before the chip shortage and supply chain issues and other issues (ahem, covid, ahem) reared their heads, the average new car price was hovering around $38,000.
Even by those pre-madness numbers, let alone today's, the Forester Wilderness's $34K price seems like a solid deal. That's right around the starting price of a Bronco or Wrangler — and while those may be more capable in the end, this Forester can follow them 90% of the way off-road, while treating passengers better during all that time on the pavement. In fact, the Forester Wilderness just might be one of the best bargains on the car market today.
2022 Subaru Forester Wilderness
Base Price: $33,945
Powertrain: 2.5-liter flat-four; continuously variable transmission; all-wheel-drive
Horsepower: 182
Torque: 176 lb-ft
EPA Fuel Economy: 25 mpg city, 28 mpg highway
Seats: 5
These Four Cars Were Named the World's Best for 2022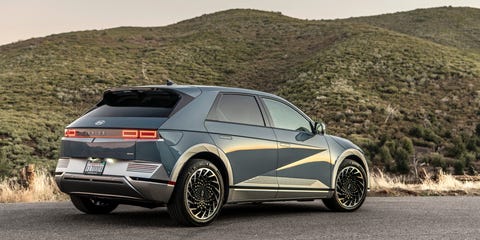 It's a big year for Hyundai.