The 2022 BMW 330e Is a Better 3 Series, But Only for Some
Deciding whether the plug-in hybrid 3 is best for you requires asking some questions.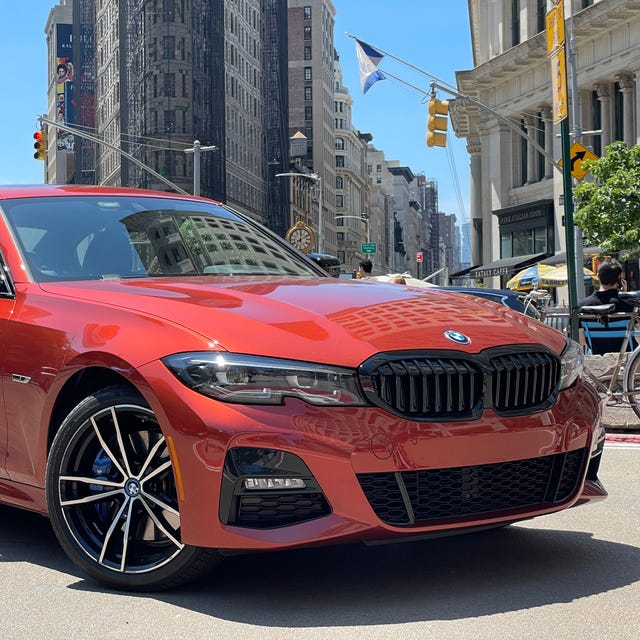 These days, it may seem like the moment has come and gone for plug-in hybrids. True electric vehicles, after all, are achieving new peaks of performance constantly; it seems as though every month, there's a new EV capable of going farther or quicker or doing so in more style than those that came before.
But for millions of Americans, a PHEV still represents a better real-world choice than a car that solely runs on batteries. Blame not the tech in the cars, but the infrastructure to recharge them; unless every single trip you take represents travel between points with your own privately owned chargers, sooner or later, you'll have to struggle with the public fast-charging infrastructure and its many, many issues. (That advantage only grows in colder climates, where low temperatures drag the range of EVs down much more quickly than they do internal combustion ones.)
The BMW 330e — the plug-in hybrid version of the current G20-generation 3 Series — seems, at first blush, like a solid representative of PHEV prowess. It's made to sit more or less right alongside the 330i as the entry point for the model; both vehicles start at the same price, and offer similar power and a choice of rear- or all-wheel-drive models.
Upon spending a bit more than a week with the 330e, I walked away impressed, not wowed — but still left debating whether it's a better buy than the 330i.