2023 Audi R8 RWD Review: Almost Gone, But Not Soon Forgotten
Audi's sports car icon is on its last legs, but it's still quite appealing.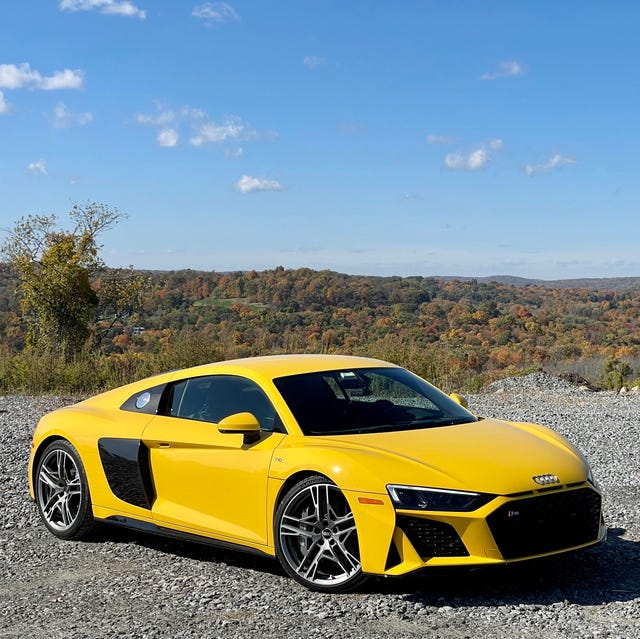 Supercars, generally speaking, have made great strides in terms of usability in the past few decades. Dart back 30 years, and Ferrari and Lamborghini owners were stuck suffering with temperamental machines that broke down often, were all but unusable in bad weather, and had the ergonomics of a CIA black site. These days, however, supercars and super sports cars are practically as usable as Camrys; you'd be just as comfortable toodling down to the store and picking up a 12-pack of paper towels in an 812 Superfast as you would in a Toyota.
One of the key moments on that journey: the arrival of the Audi R8 in 2006. While it was based on the same bones as the Lamborghini Gallardo, it delivered a more approachable experience than that Italian steer; it was easier to drive, and arguably easier on the eyes, too. Much like the first Acura NSX, it helped redefine what a high-priced two-door speed machine should be like — not just on the track, but on the street, too.
Here in 2023, the R8 is staring down the tail end of its second generation, and staring into a future that looks very different than when it first debuted. Back then, high-revving internal combustion screamers were all the rage in the sports car world; today, it's about making more power from smaller blocks, via turbochargers, hybrid systems and all kinds of other techno-trickery. Still, in spite of its age, Audi's icon still has plenty of pleasures to bestow upon its driver. Especially, as it turns out, if you opt for a rear-wheel-drive model.