Every product is carefully selected by our editors. If you buy from a link, we may earn a commission.
30+ Golf Gifts for Men That Will Elevate His Game
Whether they're a scratch golfer or don't even know what a handicap is, if they love golf, they'll love these gifts.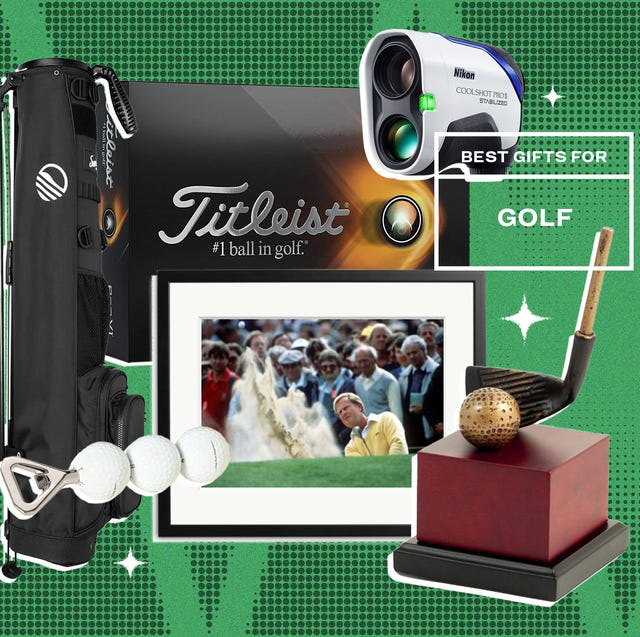 For most golfers, it is more than just a game, it is a way of life. Sure, that sounds a bit cliche, but it is undeniably true. Once someone catches the golf bug it is hard to ever turn back. A quick round on Saturday afternoon turns into a couple of rounds a week, nights spent under the lights on the range and practicing their putting stroke on the hallway carpet with that week's PGA tour highlights on the TV. Once he buys his first golf shoes, it turns into socks, pants and just about anything else that'll have him looking stylish on the course. Not everyone turns into Tiger, but there are less healthy things to become obsessed with — not many hobbies have a four-mile walk built-in.
When it comes to golf gifts for men, the best ones help them step up their game, whether that means buying a new wedge to improve their time spent in the bunker or getting a framed print of Jack Nicklaus to serve as a bit of inspo. Either way, the golfer in your life will appreciate anything that reminds them of the game they love.