Every product is carefully selected by our editors. If you buy from a link, we may earn a commission.
The Best Laptop Bags for Carrying Your Precious Cargo
A dedicated laptop bag looks a little out of place in the era of excess, but sometimes less is more.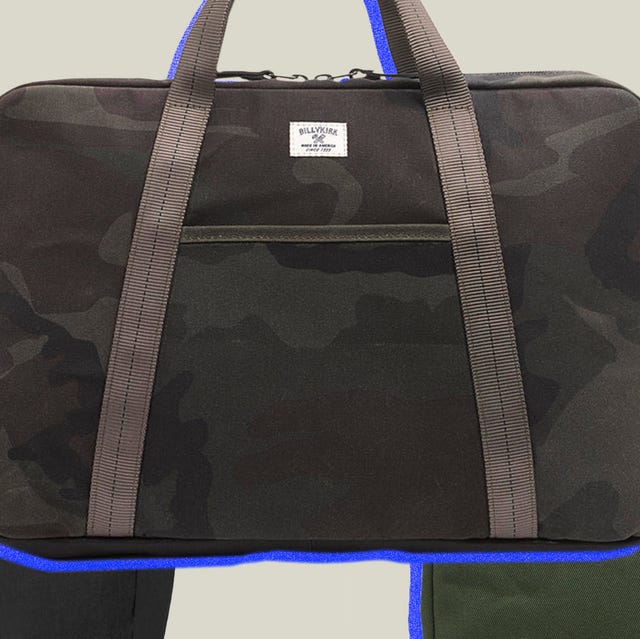 Packing light feels refreshing. In the face of EDC, do-it-all duffles and big, bulky backpacks, those that carrying simple laptop bags look like minimalists — and the good, tranquil kind, not the trendy type. Plus, to be fair, you can do just about anything on a laptop nowadays: make music, record videos or vlogs, work remotely, file homework for your college classes or waste your small cash fortune on crypto.
Briefcase vs. Laptop Bag vs. Messenger
Laptop bags leave little room for anything else, but prove easier to carry than a briefcase. That's the real separator between briefcases and laptop bags: the strap. In order to be laptop bag, it must have a strap. You wear a laptop bag, whereas you carra briefcase. Some laptop bags can double as briefcases, though, because their bodies come with loops for a detachable strap. In fact, most laptop bags are made this way, with the versatility to be both.
The messenger bag is the biggest. If it looks like the bag could fit a water bottle, umbrella or a pair of shoes, it's a messenger bag. A laptop bag should fit a laptop, perhaps a few computer accessories (like a charger), some pens and pencils, your own accessories (phone, wallet keys, etc) and a short stack of papers but nothing more. You can also tell a messenger from a laptop bag by the former's strap. Laptop bags tend to have thinner, less padded straps because they support less weight. Messengers are modeled after what mail carriers wear, which explains why the straps are typically so pronounced.
More Bags
The Best Laptop Bags for Men
This content is created and maintained by a third party, and imported onto this page to help users provide their email addresses. You may be able to find more information about this and similar content at piano.io