Every product is carefully selected by our editors. If you buy from a link, we may earn a commission.
These Golf Gloves Will Help You Get a Grip on the Course
The humble golf glove is a cheap accessory that can make or break your round.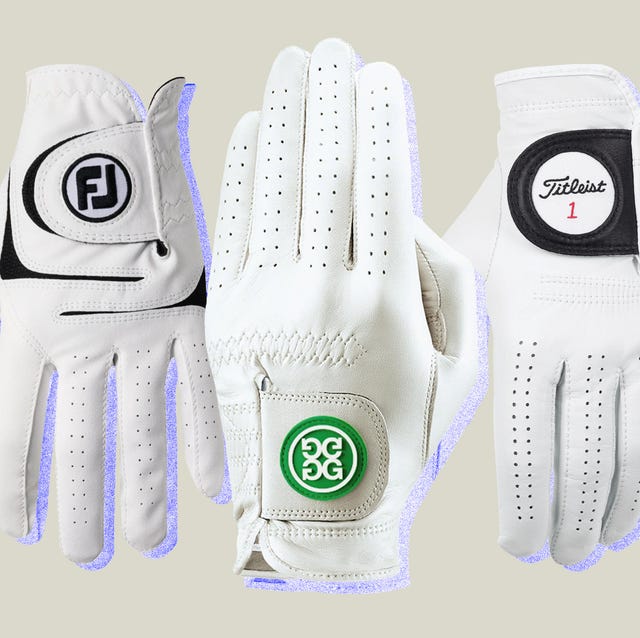 Here at GP, we are pros at finding the best gear to help you keep 100 percent of your focus on the golf ball and off of what you're going to wear for the day's round. We've gone over the best golf clothes already, from shoes and socks to performance trousers. Now it is time to focus on a small, affordable accessory that will make or break your day: golf gloves.
When it comes to golf swing mechanics, one of the most important aspects is your grip on the club. A bad grip can lead to slices, hooks, duffs and all kinds of ball-striking mishaps that can derail a round. While we are pros at identifying the best gear to wear on the links, you're going to need a real pro to really help you correct that ugly swing of yours. A good glove, however, could be the difference between pin-seeking and playing hide and seek with your ball past the out-of-bounds marker.
Most golf gloves are relatively similar and serve the same purpose — they keep sweat off your club, providing a tacky (but not sticky) feel when you grip the shaft and they prevent pesky blisters and callouses. Though they're all similar, there are a few things to take note of before buying. If you golf right-handed, you'll need a glove for your left hand, and it will be designated as such when you're purchasing a glove. The opposite goes for lefties — you'll want a glove for your right hand. As for sizing, most gloves come in various sizes. so it is best to have a tape measure handy. You want it to be tight on your hand but you also don't want the glove to burst at the seams nine holes in. Finally, sometimes you'll see what is called "cadet" sizing; this just means that the palm-size is the same but the fingers are shorter.
You can spend anywhere between $10-$25 for a golf glove — most of them really won't go above that price. (Even the ones the pros wear only come in at roughly $25). Generally speaking, you can buy just about any golf glove and it will do the trick, but we think these seven picks are a great place to get started.