The Subaru BRZ Reminds You How Much Fun Driving Should Be
Rear-wheel-drive, affordable, and ready to play, it's a rare breed of car.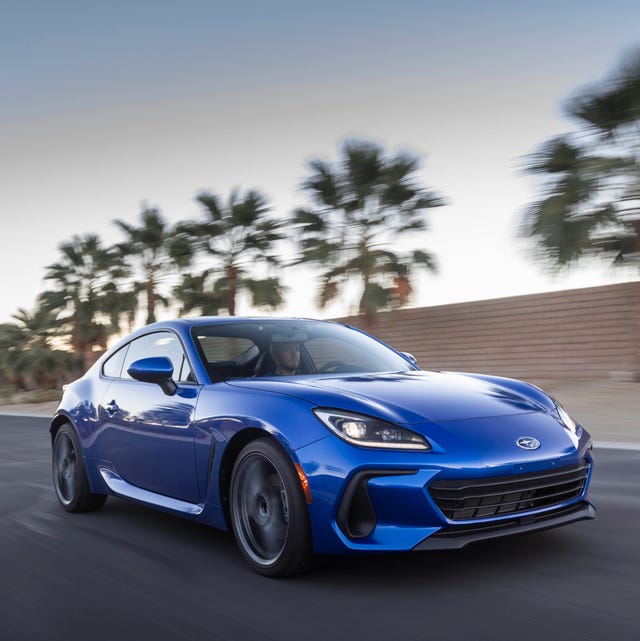 When the word officially came down from on high back in 2011 that Toyota and Subaru were joining forces to develop a brand-new, affordable rear-wheel-drive sports car, enthusiasts were — to put it in terms that would be apropos for the target demo back in those days — stoked. Surprised, not so much; after all, Toyota had been touting concept versions at auto shows since early 2007. But stoked? Absolutely.
After all, the Toyobaru's niche had been without a champion for some time, at least in America. The Mazda MX-5 Miata came closest, but it only came in convertible form, which made it a non-starter for some track events (and gentlemen of the George Costanza persuasion). The Ford Mustang and Chevy Camaro were still a long way from the remarkably well-rounded performance cars they are today, and the few remaining affordable front-wheel-drive sports coupes like the Honda Civic Si were on their way to being replaced by sedans or axed altogether.
Perhaps just as remarkable as the Toyobaru's creation was its endurance. In spite of its small chunk of its parent companies' sales — even in its best year of 2012, it sold a combined 26,914 units in the United States — and constant rebranding that saw it go by several different names (Scion FR-S, Toyota GT 86, Toyota 86, Subaru BRZ), Subaru and Toyota stood by it, releasing a steady stream of special editions and small upgrades to keep it in the news.
But the world of 2020 was very different from the world of 2011, and not just because of, well...all of that. With crossovers, SUVs and pickup trucks more dominant than ever and low-riding cars – especially two-door ones — seemingly a threatened phylum, there didn't seem much chance that Subaru and Toyota would spend the time and energy to renovate and relaunch their sporty duo.
And yet, they did. And as I found out during my first spin in it, it was better than ever. So good, in fact, that I needed to take it for a second drive to see how well it handles real-world living.