It's hot, it's a bit stuffy, air doesn't circulate very well, you sweat a lot. I'm not talking about the jungle, I'm talking about your bedroom in the summer. We've seen record temps across the nation and while that might make grilling out and going to the beach fun, that heat is not welcome is in the bedroom when you're trying to sleep. With this in mind, we've rounded up all of our favorite items to stay cool at night in your bedroom this summer.
Tower Fans
Let's face it, air conditioning is expensive. If you don't want to break the bank on AC or just want something to circulate the air, a tower fan is your best bet. Give the palm leaves a rest and buy one of the most affordable cooling devices out there.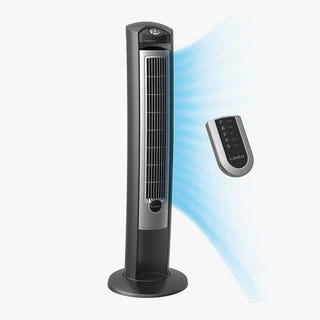 Lasko Portable Electric 42-Inch Oscillating Tower Fan
This tower fan consistently scores points with reviewers — it has over 35,000 reviews on Amazon and a score of 4.6 out of 5. It has everything you need from a tower fan: three quiet speeds, wide oscillation, night mode and even a remote control.
It's well-reviewed and relatively affordable
You will hear a quiet hum when it's on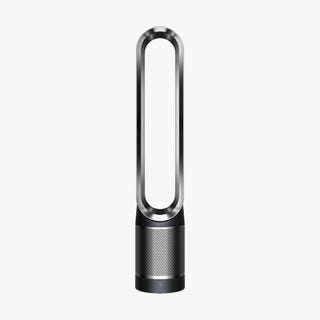 Dyson Pure Cool TP01 Purifying Fan
dyson.com
$399.99
$299.99 (25% off)
Although probably not as famous as Dyson's line of vacuums, the brand's sleek and modern (if not futuristic) fans are also very popular. The only downside is this one is about four times what a typical tower fan costs. But it also doubles as an air purifier, so you can use it all year long.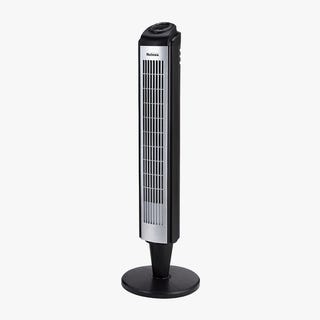 Holmes Tower Fan with Remote Control
This budget pick isn't packed full of features, but it does what you want it to do: It keeps the air moving. It has three different speeds, a timer that goes up to eight hours and it oscillates — all of which can be controlled with the remote.
It's the best bang for your buck
The higher the speed, the less quiet the fan will be
Sleep Masks
If you're having trouble sleeping, then a sleep mask is a low-commitment, budget-friendly solution to try. From light-blocking to relieving pressure to cooling you down, there are a variety of masks out there to help you (or your eyes) stay cool.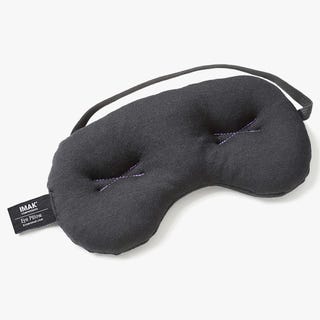 IMAK Compression Pain Relief Mask and Eye Pillow
This multifunctional sleep mask is a bargain and can serve a lot of purposes. The beads that fill the mask give a sort of weighted blanket effect over your eyes, helping to relieve pressure while also blocking out light. And for an extra cooling effect, you can throw the mask in the freezer before using it.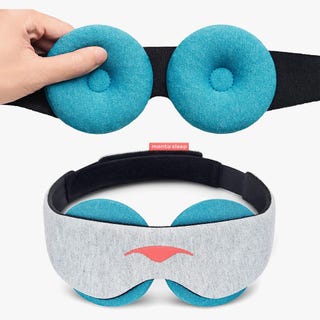 Manta Sleep Cool Mask
Instead of one solid rectangle of fabric, this mask from Manta Sleep connects two circular pieces that provide pressure around — but not directly on — your eyes. The eye pieces are filled with ceramic beads for a cooling effect that can be heightened by spending some time in the freezer.
The velcro strap offers a customizable fit
The feel of the mask may take some getting used to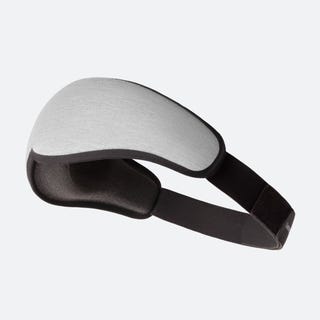 Ostrichpillow Eye Mask
This blackout eye mask from Ostrichpillow is great for sleeping in your bedroom or while traveling. The soft modal fabric and foam fill are very breathable. Plus, it has an adjustable strap, and it's machine washable.
Not recommended to be frozen
Pillows
Often overlooked when deciding how to set up the perfect bedding situation, the pillow is sadly something we could all probably pay a bit more attention to. Not only do you not want to sleep on an uncomfortable pillow, but you also don't want it to leave your face all sweaty and sticky throughout the night. These are our favorite pillows to keep you cool.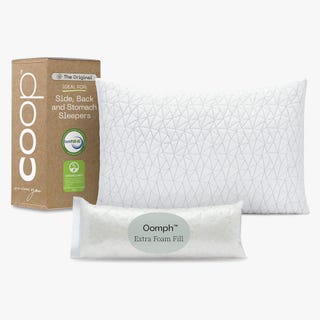 Coop Sleep Goods Premium Adjustable Loft Pillow
Our pick for the best pillow you can buy (cooling or otherwise), the Coop Sleep Goods Pillow has a machine-washable bamboo cover that keeps you cool all summer long and shredded memory foam that perfectly cradles your head. It also has adjustable fill, meaning you can make it as firm or soft as you want, depending on how you sleep.
Adding or subtracting filling can get messy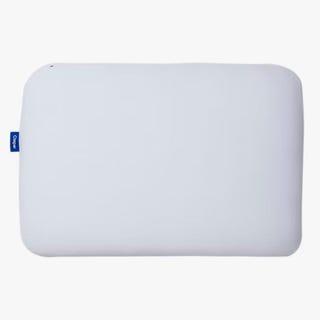 Casper Foam Pillow with Snow Technology
When it comes to pillows, you can definitely trust that most top mattress brands will make a great quality pillow — and this cooling one from Casper is no exception. This foam pillow is cool to the touch and well-ventilated to allow for air flow.
Courtesy
Stays cool for up to 12 hours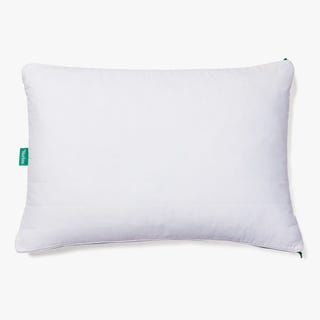 Marlow The Pillow
Another adjustable pillow, this option is brought to you by the makers of Brooklinen. The gel-infused antimicrobial foam filling keeps you cool, while the zippers on the sides of the pillow allow you to easily adjust it to your desired firmness.
Sheets
As the main piece of bedding you have contact with at night, you want to be sure that you pick out the right sheets to keep you cool when the summer heat rises. Is there anything worse than waking up covered in sweat? We're not sure there is. These are the best sheets for cutting down on the swamp.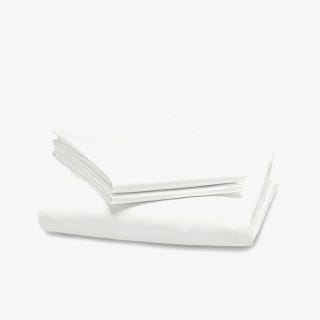 Riley Home Percale Sheet Set
Not only are the Percale Sheets from Riley our choice for the best sheets you can buy in 2022 (and won the same in 2021), they are great for hot sleepers thanks to the cooling properties of percale, which is made from long staple cotton and one of the most comfortable materials you can sleep on.
Riley Home
The sheets are crisp and cool to the touch
Percale has the tendency to wrinkle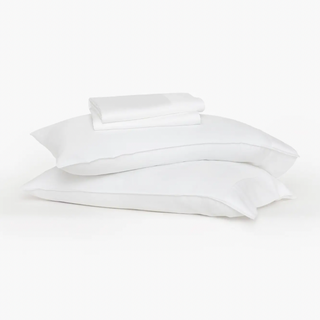 Buffy Breeze Sheet Set
buffy.co
$199.00
$169.15 (15% off)
Made from Tencel eucalyptus lyocell, these sateen weave sheets are pretty much made with the sole purpose of keeping you cool. They're dyed with OEKO-TEX certified natural dyes and are also biodegradable. Plus they come in a variety of soft, pastel colors and patterns.
Available in a variety of colors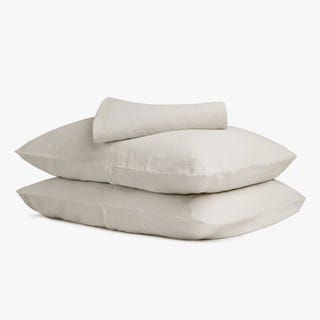 Parachute Home Linen Sheet Set
parachutehome.com
$229.00
These are the coolest sheets out there — both in look and feel. These linen sheets have an immediate cooling effect, while also being cozy and soft at the same time. Oeko-Tex certified, these sheets are made to last and will only get better with time.
Expensive and the top sheet is an extra cost
Comforters
While it may seem silly to cozy up under a comforter in the sweltering heat, that's the way a lot of people like to sleep. Luckily, there are comforters out there that can easily transition from warmer weather to chilly nights by offering a cooling effect. Whether through the outer shell or inner fill, these are our best picks for comforters that will keep you cool when you need it most.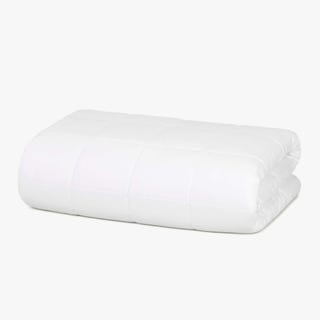 SlumberCloud Lightweight Comforter
This comforter is so cool that NASA had to get involved. It's lightweight and filled with a hypoallergenic, down-like fiberfill that still offers some weight for chillier nights. Plus, it has a 300 thread count cotton shell that adds to the comforter's breathability.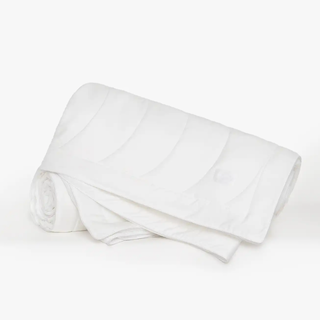 Buffy Breeze Comforter
You may remember this name from the cooling sheets listed above. What can we say? Buffy does it again. Both the cover and fill are made with the same eucalyptus lyocell that keeps you cool while absorbing moisture. The only catch is it's on the pricier side.
Both the fill and cover are designed to keep you cool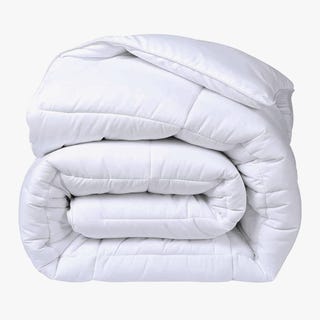 Cohome Queen 2100 Series Cooling Comforter
Although not specifically designed or marketed as a cooling comforter, this Amazon find offers excellent breathability, thanks to its soft, brushed fabric exterior. As an added bonus, it's machine washable and has almost 10,000 5-star reviews.
Will need to be replaced eventually
Mattress Pads
A new mattress can be a big investment, but purchasing a mattress pad can be a good compromise to save money and extend the life of your mattress. And there are plenty of mattress toppers on the market that can offer the added benefit of keeping you cool. Whether foam or filled, here are some temperature-regulating toppers to consider.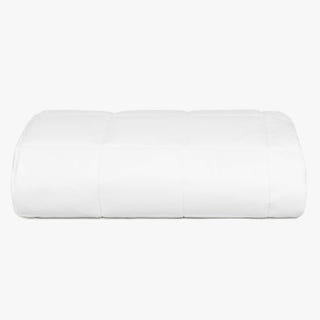 SlumberCloud Core Mattress Pad
Another find from SlumberCloud's NASA-approved tech, this temperature-regulating mattress pad absorbs or releases heat depending on what you need. It's also Oeko-Tex certified and comes in a variety of sizes, including Twin XL and California King.
Quilted to keep filling in place
Adds cushioning but not support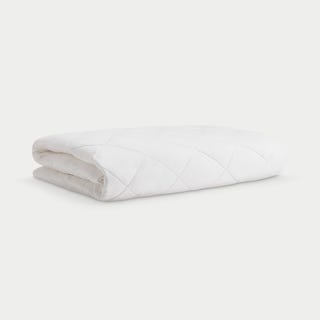 Cozy Earth Bamboo Mattress Pad
cozyearth.com
$189.00
$167.20 (12% off)
This mattress pad owes its cooling properties to 100 percent viscose from bamboo. The topper is quilted to keep the filling from moving around, and the outer shell is soft and moisture-wicking. Plus, the entire thing is machine washable.
Strong elastic and deep pockets to fit any bed
Doesn't offer much thickness or support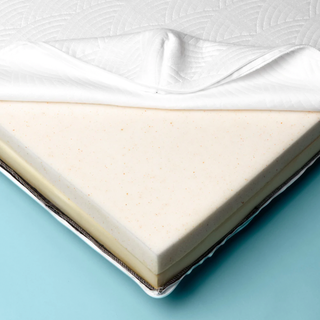 ViscoSoft Active Cooling Copper Topper
This copper-infused foam topper keeps you cool and comfortable. The topper's washable cover even has yarn in it that adjusts depending on the temperature of your room. And it's all made in the USA.
Very expensive for a mattress pad
Mattresses
Believe it or not, the mattress beneath your sheets makes a huge difference when it comes to keeping you cool on a nightly basis. You spend a third of your life on this thing, so you want to make sure it is optimized for your specific sleep habits, especially if you're a hot sleeper.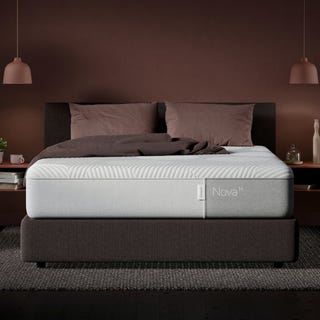 Nova Hybrid Mattress
Nova
casper.com
$2,295.00
$1,721.25 (25% off)
As our pick for the best mattress for hot sleepers, this is an all-around great mattress with the added bonus of keeping you cool. The hybrid mattress has perforated foam to allow for extra air flow and breathability. The only downside is its high price tag.
Support that helps align your spine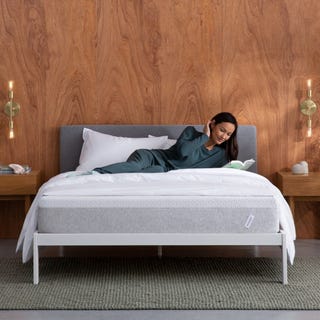 Tuft & Needle Original Mattress
tuftandneedle.com
$845.00
Tuft & Needle's trademarked Adaptive foam ensures that you stay cool at night by adding cooling gel and graphite to traditional foam, both of which are tailor-made to keep you cool.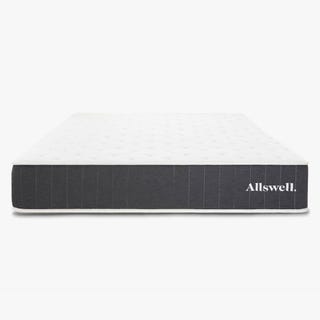 Allswell The Allswell Mattress
This is our budget pick for the best mattresses of 2022, so not only will you get a cool sleep, but you'll also get a great deal. A layer of graphite- and copper-infused foam helps to keep the night sweats at bay. And at just $449 for a queen mattress, you'll never wonder if you made the right investment.
A great price for a quality mattress
No firmness level options
High-Tech Cooling Systems
One of the best options for staying cool, albeit not a cheap one, is to outfit your bedroom with some high-tech gear that uses electricity to cool your bed. There are a handful of brands out there making some innovative cooling systems that drop the temperature of your mattress as low as 55 degrees in a matter of minutes, ensuring that you don't wake up sweaty.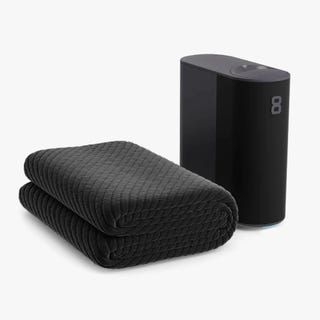 Eight Sleep Pod Cover
Designed to help you stay cool and wake up refreshed, the Eight Sleep Pod Cover is one of the coolest pieces of tech you can buy for your bed right now. With dual-sided temperature control, a silent vibrating alarm and advanced sleep metrics like time slept and heart rate, this will single-handedly change the way you sleep. The temperature can easily be adjusted through the companion app and, once it's set up, it's relatively low maintenance.
Personalized temperature control keeps you cool even on the hottest nights
The machine is cumbersome and difficult to move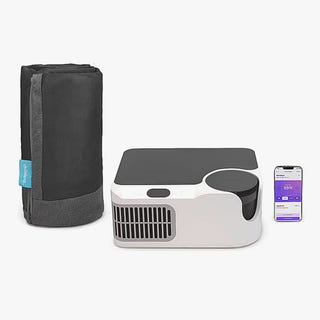 Sleepme Dock Pro
Much like the Eight Sleep, the Dock Pro from Sleepme can lower your bed's temperature to 55 degrees in just minutes. The biggest difference is that you can buy a cover for just one side of the bed, an option Eight Sleep does not offer. The price above ($1,149) is what a one-sided queen cover would cost you, with a dual-sided cover setting you back $1,899. The cover is washable and the unit can be discreetly hidden under the bed.
A machine washable cover keeps things easy to clean
The sleep tracker is not included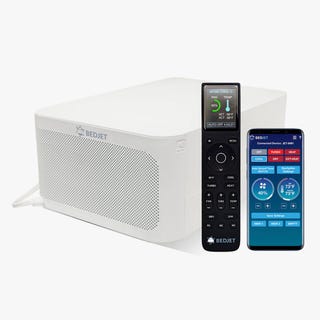 BedJet 3 Climate Comfort Sleep System
Much more affordable than its counterparts, the BedJet 3 is an air-based cooling system that shoots air directly under your blankets. Unlike a standard tower fan, this allows you to stay cool while still having the security of your favorite comforter on top of you. Temperatures can get as low as 66 degrees and you can easily control the machine with BedJet's companion app.
A super affordable option that is easy to get started
Air is not as efficient for cooling as the tech of the other systems
Will Porter
Will Porter is Gear Patrol's Commerce Writer.
Grace Cooper
Grace Cooper is a Commerce Writer at Gear Patrol, covering deals on everything from home to hiking.