Every product is carefully selected by our editors. If you buy from a link, we may earn a commission.
The 10 Best Huarache Sandals for Men
Smarten up with these closed-toe Mexican sandals.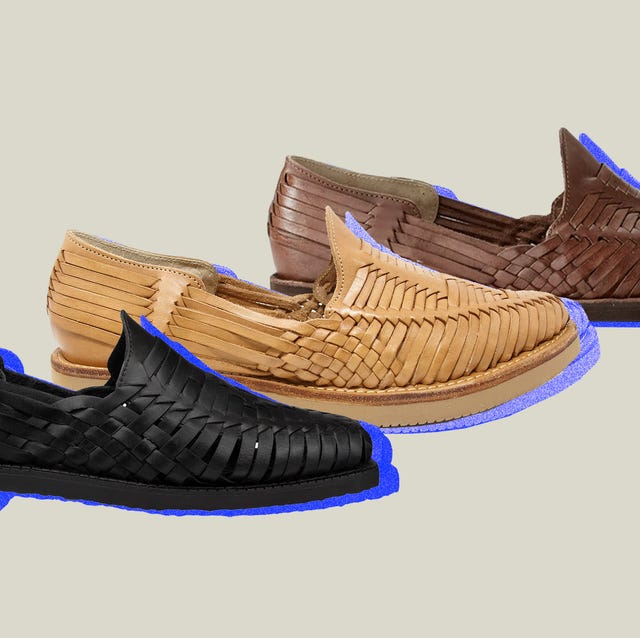 The classic sandal is the king of summer footwear. However, next to espadrilles, the traditional leather huarache remains one of its most sophisticated competitors. The best huaraches are the ones that embrace Mexican tradition, taking a piece of leather and strapping it to recycled rubber. Wear them with chinos, jeans, and shorts alike — just avoid pairing them with socks to keep cool in the heat.
What Are Huarache Sandals?
A huarache is a sandal of Pre-Columbian Mexican origin traditionally made from leather and wood, but nowadays rubber. It's assumed that farmers in rural communities wore them because of the region's abundance of natural materials. In the 1960s, the huarache boomed in popularity as hippies began embracing counterculture and visiting indigenous locations in Mexico, exporting the shoes into Europe and America, thus introducing it to the world.
While there are dozens of shoe styles — like many traditions in Mexico, styles vary by region — all huaraches are built the same. That is, with a single strip of leather woven through holes in the rubber sole. Not all huaraches are created equal, but all sandals are woven together to allow airflow in the feet and protection the toes against the ground.
Why Wear Huaraches Over Flip-Flops or Slides?
They're classy, comfortable, and honestly, more visually attractive than your typical pair of slides or flip-flops. Flip-flops and slides are grab-and-go sandals, huaraches are I'm trying to be seen sandals — they smarten up any warm-weather fit you're combatting the sun with, so keep that in mind when looking for a pair. You can find a relatively inexpensive handmade pair on Etsy that'll still look more elevated than even the most pricey pair of thong sandals.
How Do You Style Leather Huarache Sandals?
Huaraches are sandals meant for warm weather, so keep them in rotation for spring and summer, and whatever you do, don't wear them with socks. Because huaraches are often made with naturally tanned or vegetable-dyed leather, stick to wearing fabrics that lean clean — like linen, hemp and cotton. You can easily style up chino pants and shorts, jeans, and loose beach pants with a pair of leather huaraches, and if you're daring enough, try wearing some with a seersucker or linen suit. Whatever you do, avoid moisture and water, as most pairs can't handle it, so stay clear of the beach if you want yours to last.
---