The Future Toyota Electric Pickup Truck: What You Need to Know
Where can we put down a deposit, Toyota?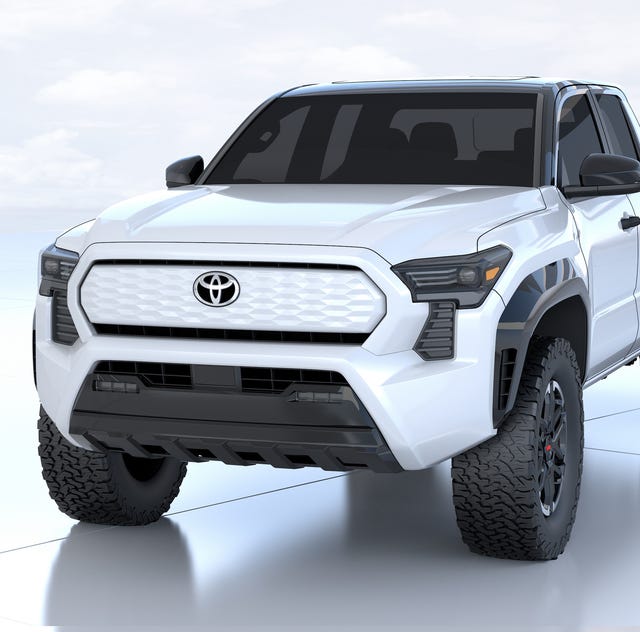 The Pickup EV looks like an electric Tacoma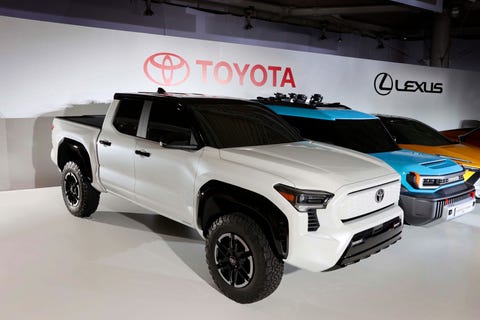 Electric trucks we've seen so far, from the GMC Hummer EV SUT to the Ford F-150 Lightning and the Bollinger B2 have shared a common trait: they are massive. Even the more adventurous Rivian R1T sidles the boundary between midsize and full-size trucks. Toyota's Pickup EV, at least judging from pictures, looks smaller. It has a sporty demeanor and a relatively compact-looking bed and cabin.
We don't know what Toyota is going to call this truck yet, and we don't know whether the next-generation Tacoma will offer an electric variant. But if Toyota did announce it was building an electric Tacoma, it would be hard for a truck to look more like one than this. Sure, the styling has a bit of Tundra in it...but so will the next-gen Tacoma.
Toyota's EV pickup should be off-road capable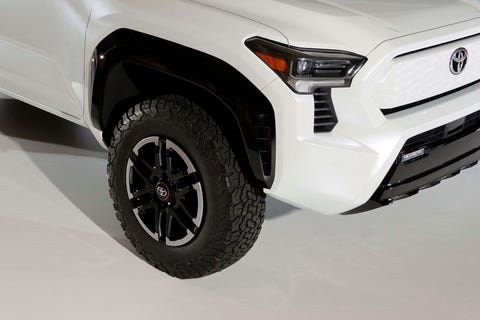 EV pickups have skewed toward off-road capability thus far. Off-roaders are super trendy, and EV trucks — with a lower center of gravity and a ton of instant torque — are well-suited for it. Toyota almost certainly will take an electric pickup truck in that direction.
Toyota's Pickup EV truck is fitted with chunky off-road tires. And we bet the white paint that shouts "TRD Pro" to enthusiasts isn't coincidental.
We may see Toyota's Pickup EV sooner than you think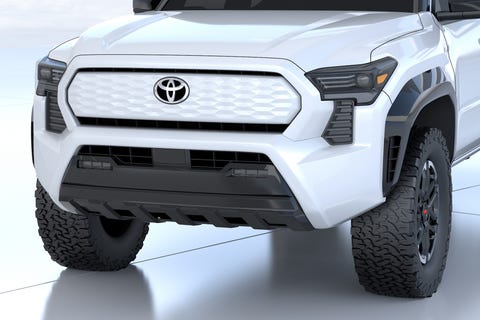 The 2023 Toyota Sequoia: Here's Everything You Need to Know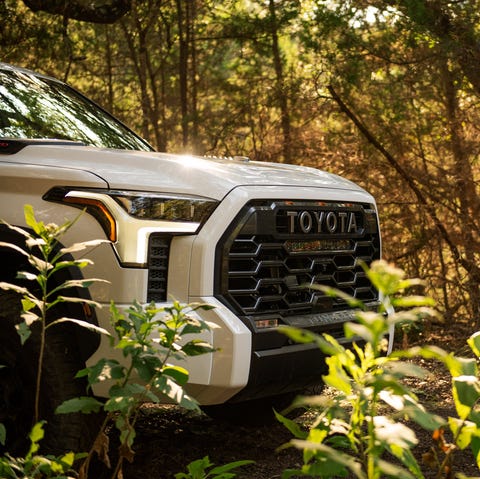 The aging family hauler is about to get updated — and more rugged.