Every product is carefully selected by our editors. If you buy from a link, we may earn a commission.
Keep Your Training Goals In-Tote with the Year's Best Gym Bags
Not all gym bags are created equal. Here are our favorites for all kinds of people and uses.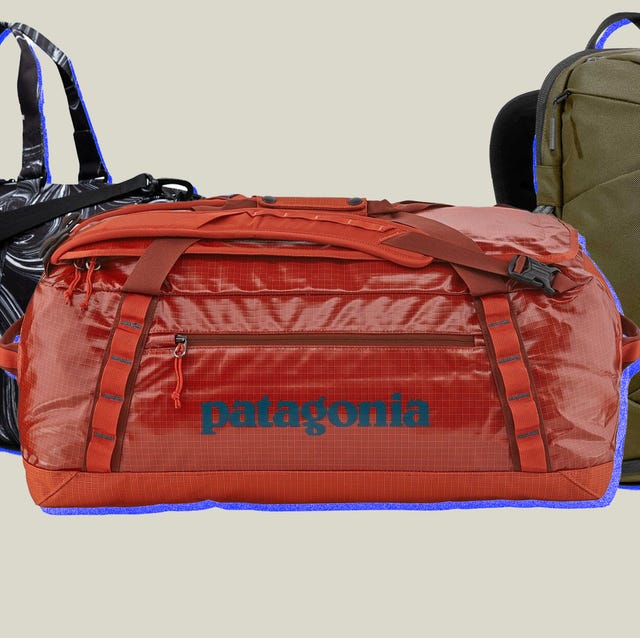 2020 was supposed to be the year that ended commercial gyms. But as we've seen, gym attendance is continuing to rise. Now that folks — and hopefully, you — are returning to the gym, it's time to find the best gym bag for all that fitness apparel and equipment.
[product-summary-view][/product-summary-view]
What to Consider When Choosing a Gym Bag
Just like picking out a new pair of gym shoes, you want to look at how you plan to use your gym bag before making a decision. If you're just in need of a tote to carry from car to gym, then any bag can essentially suffice. If you're hauling your gym bag into an office for lunchtime training, though, or plan to use your gym bag for other activities like hiking or travel, you should probably look at some build details that'll cater to these needs.
First and foremost, you'll want a bag that's large enough to house all your workout essentials. Most medium-sized bags, roughly 30–40 liters in volume, can comfortably house your sneakers, accessories and a fresh change of clothes. If you plan to use your duffel for outdoor adventures or as carry-on luggage, consider larger options.
You'll also want to consider your gym bag's material. Most gym totes are made from leather, canvas, polyester or nylon due to the durable nature of each textile. It's also key to look for hearty zippers or hook-and-loop components that will hold up through countless openings and closing.
Lastly, you'll want to look at features like a shoulder strap, extra compartments for shoes and accessories, ventilation and other components. These add-ons might not be necessary for your particular needs, but they can make organizing or cleaning your gym bag much easier down the road.
What to Put in a Gym Bag
Your choice in which gym bag works best for you may be subjective, but there are some objectively important items to put inside said gym bag. For instance, it never hurts to have a spare pair of socks on hand, as well as an extra workout shirt and shorts, just in case.
Along with socks, we also recommend a cozy change of clothes for the journey home, a waterproof bag to hold your sweaty clothes post-workout, supplements to enhance your performance, small snacks in case you miss a meal and need refueling and an extra water bottle for the days you accidentally leave yours at the office or on the kitchen counter.