Every product is carefully selected by our editors. If you buy from a link, we may earn a commission.
The 12 Best Gym Bags of 2022
Not all gym bags are created equal. Here are our favorites for all kinds of people and uses.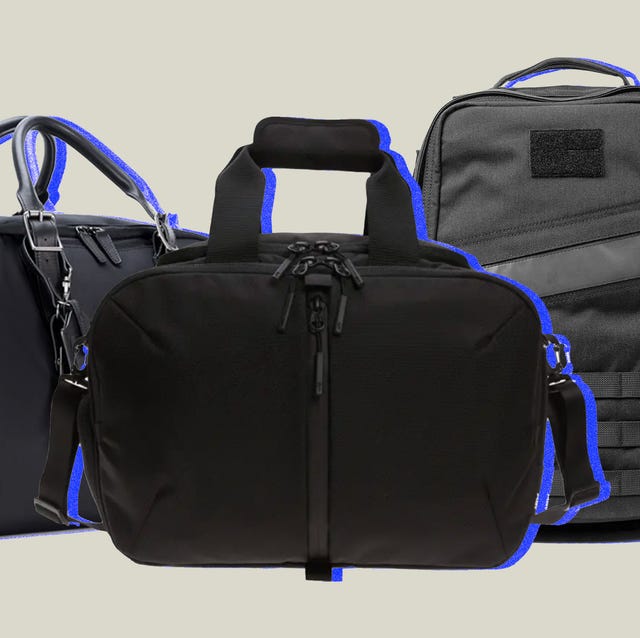 If every personal trainer on Earth could agree on one thing, it would be this: be more deliberate about your fitness regimen. Plan a gym schedule. Count your calories. Jot down your reps. It's all for the sake of fostering self-motivation.
This clear-headed wisdom applies to gym gear, too. Buy better clothes and equipment, and you will feel obliged — excited, even — to use them. Along the same lines, if you feel safe and comfortable returning to your local gym, a great gym bag might be just the nudge you need to go for it. But not all gym bags are created equal — and it's best to have one suited to your particular needs, tastes and ambitions.
What to Put in a Gym Bag
Your choice in which gym bag works best for you may be subjective, but there are some objectively important items to put inside said gym bag — for instance, it never hurts to have a spare pair of socks on hand, as well as an extra workout shirt and shorts, just in case.
Along with socks, we also recommend a cozy change of clothes for the journey home, a waterproof bag to hold your sweaty clothes post-workout, supplements to enhance your performance, small snacks in case you miss a meal and need refueling and an extra water bottle for the days you accidentally leave yours at the office or on the kitchen counter.
So, whether you head to the gym before work and require a nice office-worthy option or are more concerned with function than form, we have a pick for you below.