Every product is carefully selected by our editors. If you buy from a link, we may earn a commission.
15 Summer Style Essentials Every Man Should Own
More than a dozen style staples that are worth stocking up on now, when discounts abound.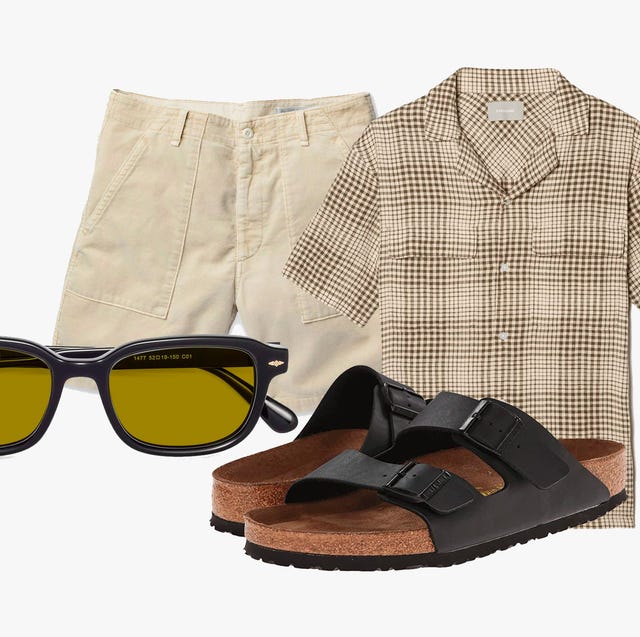 As with cooking, so with style. The better your ingredients, the better your dish. Flavoring and pairings give personality, context and place. A polo shirt with linen pants versus a denim shirt and jeans; steak frites versus chicken-fried steak. A hemp T-shirt with faded chinos compared to a graphic one overtop sweatshorts; pitting crudo up against fish sticks.
What Is an Essential?
The maxim of "buy better, buy less" applies here. Match good taste with smart purchasing, and the two will coalesce naturally over a period of years. And although your summer wardrobe may slightly change over those years, it remains rooted in classic basics that age well with years in the sun. As fans of vintage clothing, it's hard not to imagine these pieces after a season under constant sunlight.
How to Shop for Essentials
Although there is much to love, there isn't much to say about each of these selections. Simply put, these are bite-the-bullet-and-buy-it items — but some are surprisingly affordable. Covering most all of your bases, save for attire meant for special occasions, we present over a dozen style staples that are definitely worth the investment. There's not much to think about, to be honest. They're the core — the building blocks upon which a wardrobe is built.
---