Every product is carefully selected by our editors. If you buy from a link, we may earn a commission.
Need a Last-Minute Gift? Here Are the Best Gift Cards for Men
If you don't know what to buy him, go with a gift card and let him pick.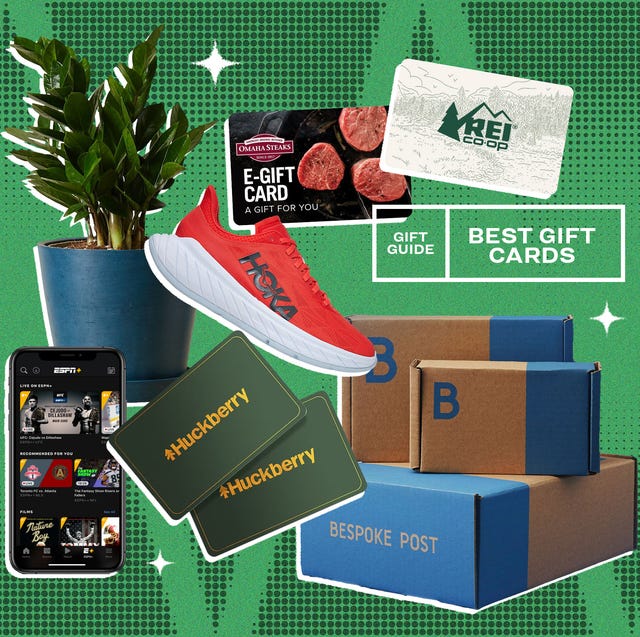 Still can't find what you're looking for? Check out some of our other gift guides here.
---
Gift cards are a go-to for gifting when you're unsure of what to buy someone. Maybe you don't know their sizing, they already have everything or the person you're shopping for is just picky. They're also outstanding as a backup for procrastinators, as you can usually purchase them up to the last minute before you give the gift itself. Better still, there's not much in the way of limits when it comes to types of gift cards you can get — from home goods to hiking apparel to subscription boxes and everything in between.
Whether you simply ran out of time or you're buying for a hard-to-pin-down person, these are the best picks for gift cards you can buy online.