The 10 Best Manual Transmission Cars You Can Buy Today
The manual transmission isn't extinct — yet.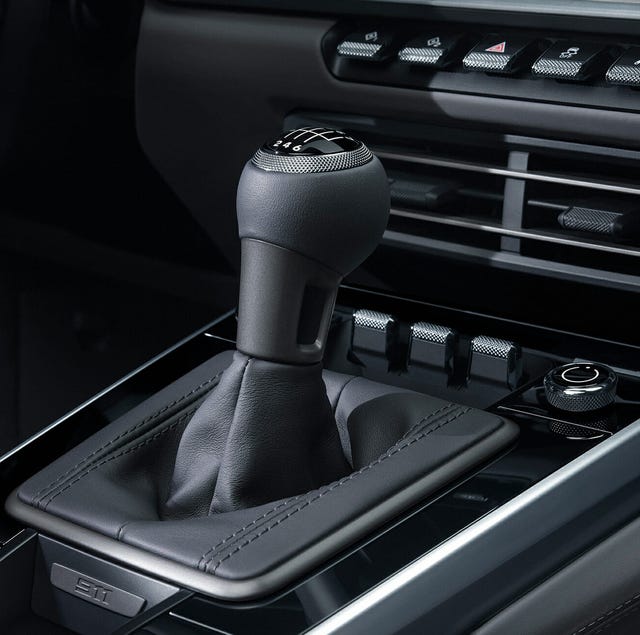 The manual transmission used to be known as the "standard" transmission. Times have changed: the stick shift is not extinct yet, but every year it becomes more endangered. The manual transmission, sadly, serves little purpose anymore. Our electric cars of the future won't use them. Even today, improved automatics are outperforming manuals on both the race track and on the EPA fuel economy test cycle. Take rates for sticks are too low to justify the R&D costs to offer them, even for former manual stalwarts like BMW and Subaru.
What the stick shift does still offer is a more engaging driving experience. For certain vehicles, it's that driving experience that remains paramount. Those cars' robust and loyal fan bases scoff at "flappy paddles," instead demanding ungoverned three-pedal amusement. Manufacturers cater to them them…for now.Here are some such awesome cars you can still buy for the 2020 model year with a manual transmission.
We culled it down to 10, but sadly, it wasn't as hard to cut down this list as it once was.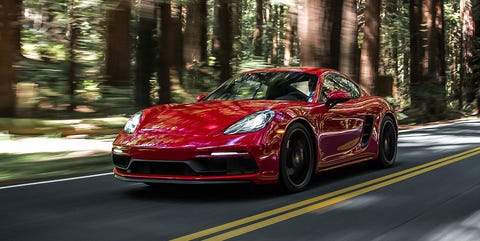 2020 Porsche 718 Cayman GTS
Yes, the current Porsche Cayman has a four-pot. But man, what a 365 horsepower four-pot! You could make the argument for choosing Porsche's dual-clutch PDK automatic here. That transmission is an engineering marvel; in the Cayman GTS, it's a half-second faster than the manual from 0-60 mph when you also opt for the Sport Chrono package. But do you want to go a few ticks faster, or do you want row your own gears in a Porsche like the automotive gods intended?
Engine: Turbocharged 2.5-liter flat-four
Transmission: 6-speed manual
Horsepower: 365
Torque: 309 lb-ft
Weight: 3,032 lbs
0-60: 4.4 seconds
Top Speed: 180 mph
Base Price: $80,700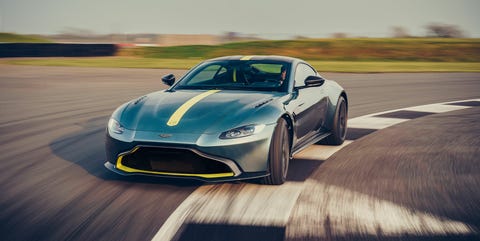 2020 Aston Martin Vantage AMR
Aston Martin is a performance brand, but it's not purely about performance. With the limited edition Vantage AMR, the company gave the enthusiasts dropping a hefty check what they wanted: the visceral thrill of driving a manual transmission. Note: this manual is a seven-speed dog-leg gearbox (first gear is on the bottom left), which offers advantages for track driving, but is unusual in a road car.
Engine: Turbocharged 4.0-liter V8
Transmission: 7-speed manual
Horsepower: 503 hp
Torque: 461 lb-ft
Weight: 3,298 lbs
0-60: 3.9 seconds
Top Speed: 195 mph
Base Price: $179,995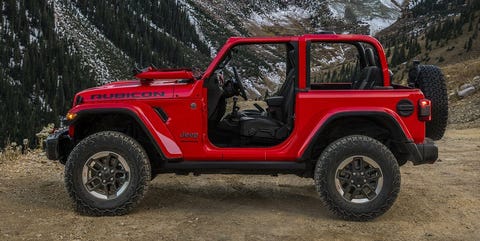 2020 Jeep Wrangler Rubicon
Jeep kept the manual transmission alive for the JL generation of the Wrangler. It's still the enthusiast-preferred option, unless you do an extraordinary amount of slow-speed rock climbing. But even in Wrangler world, there's a slow drift toward the automatic. The four-cylinder engine does not have a manual option; neither will the new diesel engine, which could tempt even the manual diehards, thanks to its better fuel economy and 442 lb-ft of torque.

Engine: 3.6-liter V6
Transmission: 6-speed manual
Horsepower: 285
Torque: 260 lb-ft
Weight: 4,579 lbs
0-60: 7.5 seconds
Top Speed: 100 mph (limited)
Base Price: $41,445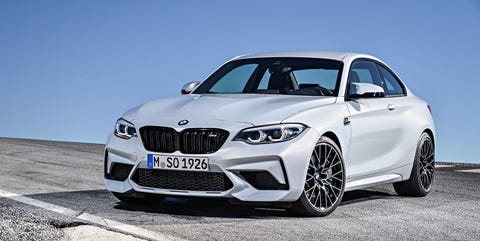 2020 BMW M2 Competition
BMW long advertised itself as producing "the ultimate driving machine." The M2 Competition is one of the few BMWs that adheres to the purist version of that formula, offering rear-wheel-drive, a manual transmission, and a true coupe body. Unlike some other cars, the stick shift is still quicker than the automatic, by a hair.

Engine: Turbocharged 3.0-liter inline-six
Transmission: 6-speed manual
Horsepower: 405
Torque: 406lb-ft
Weight: 3,417lbs
0-60: 4.0 sec
Top Speed: 155 mph
Base Price: $58,900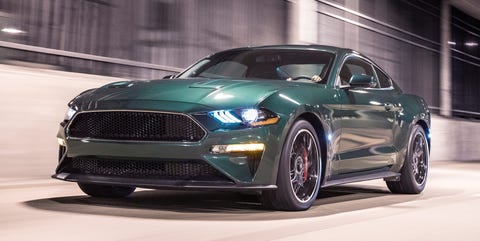 2020 Ford Mustang GT Bullitt
Ford does not mess with the Mustang's success. It looks great. It's loud. It will go fast in a straight line. The Bullitt edition may be the purest embodiment of that ethos. Are Highland Green paint, a white cue ball shifter, some unnoticeable extra horsepower and a whiff of Steve McQueen's coolness worth paying a substantial premium over the standard GT? Maybe not. But the Bullitt edition gets the shout out here for one main reason: it only comes with a manual transmission.

Engine: 5.0-liter V8
Transmission: 6-speed manual
Horsepower: 480
Torque: 420 lb-ft
Weight: 3,705 lbs
0-60: 4.0 seconds
Top Speed: 163 mph
Base Price: $46,595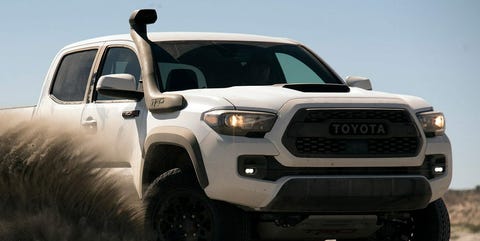 2020 Toyota Tacoma TRD PRO
For other truck manufacturers, a manual transmission is a budget option on a work truck, if it's offered at all. Toyota, however, will let you do the shifting yourself on a Tacoma with the bigger V6 and the premium TRD Pro trim. Given the unresponsiveness of the Tacoma's sluggish and outdated six-speed automatic, the stick shift is what you want.

Engine: 3.5-liter V6
Transmission: 6-speed manual
Horsepower: 278
Torque: 265 lb-ft
Weight: 4,445 lbs
0-60: 7.1 seconds
Top Speed: 120 mph
Base Price: $42,660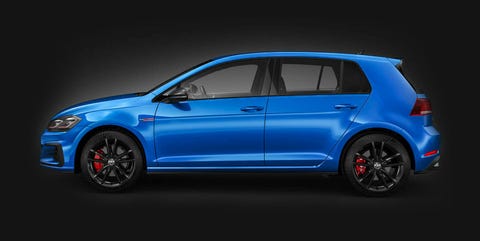 2020 Volkswagen GTI
The Volkswagen Golf may be the ideal balance of fun, practicality, and affordability. The GTI takes that formula up a notch with added power and some of the best handling on a road car. For now, it's the halo Golf, since we are losing the Golf R for 2020. We don't yet know the full extent of Volkswagen's Golf lineup culling in the U.S. as America has gone all-in on the Atlas and Tiguan. But we do know Americans will get the GTI for the eighth generation — and it will have a stick shift.

Engine: Turbocharged 2.0-liter inline-four
Transmission: 6-speed manual
Horsepower: 228
Torque: 258 lb-ft
Weight: 3,062 lbs
0-60: 6.2 seconds
Top Speed: 155 mph
Base Price: $27,595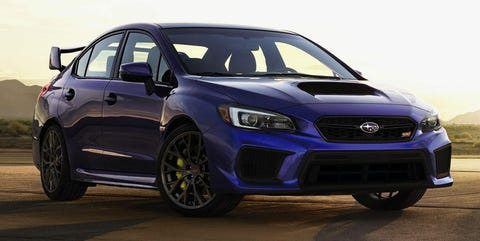 2020 Subaru WRX STI
The WRX remains the flashy, rally-inspired exception to Subaru's present rules of EyeSight safety, efficiency and underwhelming acceleration. Big changes have been rumored for the next-generation WRX, including the venerable EJ25 motor's retirement and a move to Subaru's new global platform. But, with a 90 percent manual take rate, expect the stick shift to stay — at least for the premium STI models.

Engine: Turbocharged 2.5-liter flat-four
Transmission: 6-speed manual
Horsepower: 310
Torque: 290 lb-ft
Weight: 3,446 lbs
0-60: 5.3 seconds
Top Speed: 160 mph
Base Price: $36,595
2019 Honda Civic Type R
The Civic Type R has a polarizing appearance, with an obnoxious wing and loud red accents that makes even a tarted-up WRX look tame. The car's looks belie incredibly sophisticated tuning that makes the 306-hp hot hatch — which only comes with a six-speed manual transmission — a dream to drive. (Though it may not be the car to bring out on your first date.)

Engine: Turbocharged 2.0-liter inline-four
Transmission: 6-speed manual
Horsepower: 306
Torque: 295 lb-ft
Weight: 3,117 lbs
0-60: 5.2 seconds
Top Speed: 159 mph
Base Price: $36,300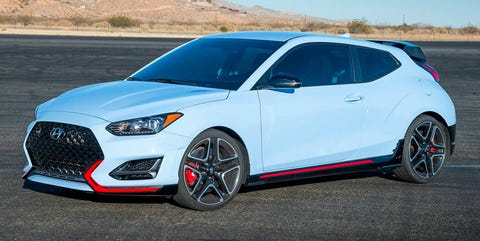 2020 Hyundai Veloster N
Hyundai made a bold entry into the refined and well-defined hot hatch segment with the Veloster N. It has a solid amount of power, great handling, and, yes, a six-speed manual. It's not quite a Golf R or a Civic Type R in the performance or practicality departments, but it's significantly cheaper.

Engine: Turbocharged 2.0-liter inline-four
Transmission: 6-speed manual
Horsepower: 275
Torque: 260 lb-ft
Weight: 3,106 lbs
0-60: 5.2 seconds
Top Speed: 155 mph
Base Price: $29,500
Up Next: The 18 Most Gorgeous Shifters to Ever Grace an Automobile
Not only is the manual transmission creeping closer to extinction by the day, the actual art of shift lever design is all but lost as well. So we decided to take a trip through automotive history to highlight the most gorgeous shifters made. Read the story
This content is created and maintained by a third party, and imported onto this page to help users provide their email addresses. You may be able to find more information about this and similar content at piano.io