Every product is carefully selected by our editors. If you buy from a link, we may earn a commission.
The Very Best Groomsmen Gifts
Say thanks to the folks that are closest to you on one of the biggest days of your life.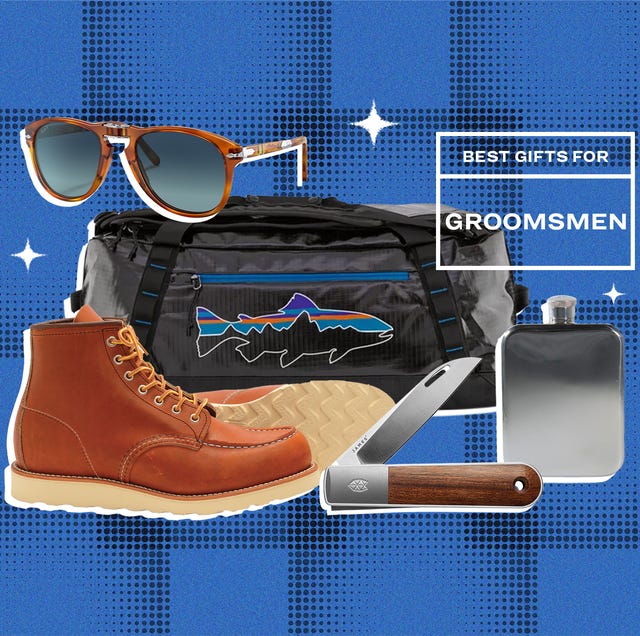 Still can't find what you're looking for? Check out some of our other gift guides here.
---
So you found the perfect companion, popped the question, got through your engagement and the only thing left to do is tie the knot... Congratulations, that means you're getting married! Better still, you're going to do it surrounded by all of your closest friends and family, some of whom will literally be right by your side at the altar, hopefully showing you the same kind of support they have for as long as you've known them. Of course, you want to say thanks to them for all they've done, but where do you even start?
There's no shortage of possible groomsmen gifts out there — some that are classic (potentially to the point of cliché) and others that might be a bit more unusual (and therefore more difficult to figure out). Maybe you already know what you want to get your groomsmen and you're just trying to whittle it down to the right options or maybe you have no idea and are grasping at straws. One way or another, you're certainly going to find something worth their while (and your hard-earned money) right here on our guide to the best groomsmen gifts. Knock this out of the park and then you can start worrying about what comes next: your first anniversary.